MAC MEN: Apple hiring 1,000 people for internal ad operation
Company looks to bring yet another operation in-house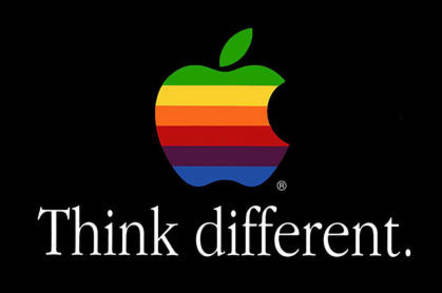 Apple is reportedly looking to hire up to a thousand people as part of a massive in-house advertising operation.
AdAge cited industry sources when reporting that the Cupertino giant was in the process of building a 1,000-person internal advertising operation that would compete with outside advertising agencies to produce the company's ads.
The report notes that as part of the effort, Apple has been headhunting advertising executives from outside firms, including some companies that currently work with Apple on producing its ads.
That Apple would be looking to bring yet another operation within the walls of 1 Infinite Loop should come as no surprise to those familiar with how the company operates. The firm has long been seen as preferring to control as much of its own operations as possible, with cofounder Steve Jobs in particular having a reputation for micromanaging much of the company's operations.
Apple has recently found itself flush with cash, and the company has used some of its surplus wealth to launch in-house operations to handle things such as designing processors, building maps, and manufacturing products.
Apple has a reputation for its memorable advertising campaigns. The firm's iconic 1984 Super Bowl commercial is considered to be among the greatest TV spots of all time, and other campaigns such as the "Think Different" series, "Say hello to iMac" and the "Mac/PC" campaign were hits for Apple and helped establish the company's reputation for being seen as "cooler" than rival tech firms which tended to have less successful advertising campaigns of their own.
With yet another operation going in-house, the company would be able to take even more control over how it is presented to the public, though hopefully this hiring campaign will go better for Apple than some of its previous staffing efforts. ®
Sponsored: Minds Mastering Machines - Call for papers now open