Huawei Ascend P7: We review the PANORAMIC SELFIE smartphone
China's slimmest, smartest mobe yet
I've got a nagging feeling...
Not so welcome is a background daemon that constantly nags you to close down applications. Not since using an old BlackBerry have I been nagged so much. So, should you leave a music player running, after half an hour you'll get a nag in the notifications panel. Experienced users will no doubt use one of many excellent third-party launchers for Android, as I did.
Performance is fast and smooth but very occasionally a little less "crisp" than the more expensive rivals, such as the One M8. Switching from the Ultra battery mode back to a regular shell caused the icons to draw for a fraction of a second.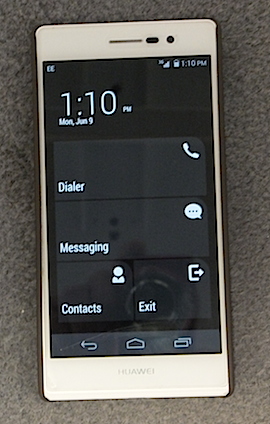 Ultra battery mode
This is very much a First World Problem - normal use wasn't impaired, and it was nowhere near as irritating as the power consumption nags. This may be attributed to the use of Huawei's own chip – a HiSilicon Krin 910T 1.7Ghz quad-core CPU – and an ARM Mali quad core GPU, and the benchmarks confirm this. That said, you should take Android benchmarks with a giant sack of salt.
There's no stutter where it matters - such as shot-to-shot time taking a photo. Perhaps the Krin CPU is contained by memory bandwidth. Perhaps it can't feed the cores fast enough.
Making those calls
This 'Droid does the phone essentials well: it is reliable if not spectacular. Call quality was consistently acceptable. It held on to a signal very well in my dead spot at work compared to many of the phones I've tried recently. Given Huawei's heritage - the company sells more 4G infrastructure than anyone else - it's no surprise to find it handles Cat 4 LTE.
Ringtones were generally heard although the choice of subtle ringtones suggests it was designed in a bucolic rural environment rather than a noisy urban downtown. They're very nice - but I stuck with the default Huawei ringtone to ensure I could hear it. Battery life gave me a day's use which fell somewhat short of expectations - given the stonking 2500mAh battery, and the panoply of built-in power-saving features. But you can always flip it to the dumb hone "Ultra Battery" mode, a very useful feature now common on 'Droids.
The camera uses a 13MP BSI sensor with f/2.0 lens from Sony and performs capably. With the customised Altek signal processor, the effects are applied instantly. I found it performed pretty well in a variety of circumstances, although tended to over exposed faces in cloudy conditions. Shot to shot time is a fraction over a second. It's with the 8MP front camera that Huawei has put in some decent work. It's easy to take panoramic ("group") selfies which are stitched together automatically, with much less distortion that you'd expect.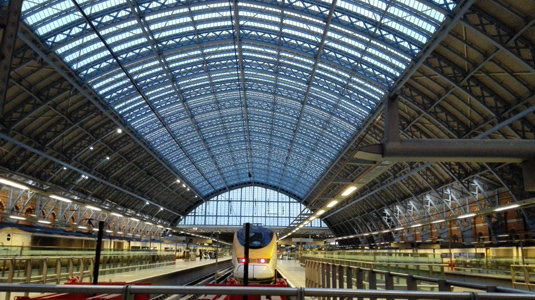 The SD card slot takes microSD cards up to 64GB - a lower capacity than some rivals - but at least it's there. The clever design means it can also take a SIM card. Dual SIM designs took off in India five years ago but never caught on here. It's nice to see something other than a cheapie that offers dual-SIM capability.
With a street price around £300/$500 – full regional pricing should be available at launch on 16 June – the Ascend P7 offers a decent deal, and it might be the first time the brand has ever appeared on buyer's radar here.
The fly in the ointment is that this year we'll see better specc'd phones available for extremely competitive prices, undercutting even the P7. The One Plus One (OPO) phone will offer a premium spec giant at the fraction of the price of a Galaxy S4 or One M8 - with a 64GB model available for £269. The design isn't premium, but the specs are, and it's highly configurable as it's based on the CyanogenMod version of Android. And that's what OPO's target market cares about.
Both Huawei and One Plus's giant owner can hit low prices through scale and the absence of blockbuster marketing campaigns and support (It isn't cheap to spotty high street teenager in spiffs).
It's hard to fault something against which there are no serious complaints. It's lovely, slim light and functional. Almost disconcertingly so, I found, after lugging around much beefier rivals. But for techies looking for a bargain, and those looking for a unique flagship feature - such as imaging - you'll have to pay the premium or shop around. ®
Sponsored: Minds Mastering Machines - Call for papers now open

Huawei Ascend P7: We review the PANORAMIC SELFIE smartphone
The super slim 4G handset eschews some bells and whistles and has a reasonable price tag
Price:
Around £300 – full pricing at launch on 16 June RRP