FCC boss threatens to BRING WRATH DOWN on states that limit broadband competition
Commission may overrule laws that restrict public networks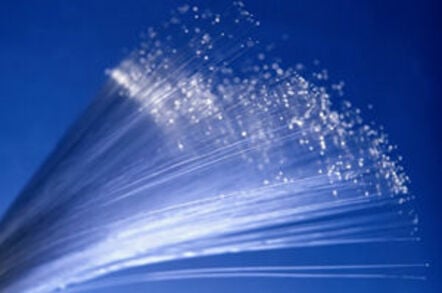 The head of the US Federal Communications Commission has threatened to take action against states that limit the ability of cities to build their own broadband networks.
Chairman Tom Wheeler said that the commission is prepared to overrule state laws that would restrict cities from deploying community-funded broadband networks to compete with existing commercial service providers.
In a blog post praising the city of Chattanooga, Tennessee for its efforts in building a publicly-funded broadband network, Wheeler claimed that state laws were preventing the city from expanding its network to other municipalities.
"I believe that it is in the best interests of consumers and competition that the FCC exercises its power to preempt state laws that ban or restrict competition from community broadband," Wheeler said. "Given the opportunity, we will do so."
It's probably worth noting, however, that the FCC has not yet actually challenged any specific laws, and under Wheeler the agency has not exactly been renowned for swift and decisive actions.
Chattanooga's Electric Power Board (EPB) launched the publicly-funded broadband network in 2010 with the goal of providing gigabit internet service to all of the city's residents. The company says that the service, which competes with commercial cable and DSL broadband by offering plans ranging from 50Mb/sec to gigabit speeds, is available to 150,000 homes and businesses in the area.
The FCC boss applauded the city's program and said that the commission would encourage other cities to consider their own public broadband services to compete with commercial carriers in underserved areas.
Should states pass laws restricting city governments from getting into the ISP business and competing with private firms, Wheeler said that the Commission is prepared to step in.
"If the people, acting through their elected local governments, want to pursue competitive community broadband, they shouldn't be stopped by state laws promoted by cable and telephone companies that don't want that competition," the chairman said.
Choice in broadband services continues to be an issue for many parts of the US, particularly in low-income and rural communities where deploying and maintaining broadband services may not bring the desired financial returns for commercial service providers.
A 2013 study (PDF) from the FCC found that 67 per cent of US households had two or fewer broadband service providers available, and 28 per cent had only one. ®
Sponsored: Minds Mastering Machines - Call for papers now open