BILLIONS of digital dollars go AWOL to cybercrooks, says study
Of course, the solution MUST be to buy the sponsor's brand of antivirus ... right?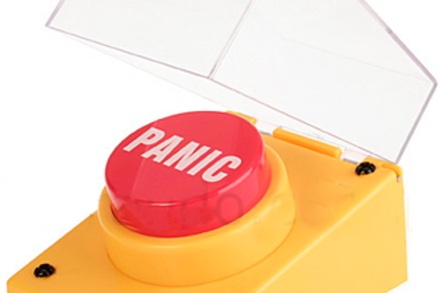 Cybercrime costs the world $400bn every year – enough to send three International Space Stations into orbit – according to research commissioned by antivirus software house McAfee.
Widely regarded as the most expensive object ever created, the International Space Station has cost the world about $150bn so far. But that's small fry to cyber crooks, which not only hit the tycoons of the world deep in the pocket, but the working man too.
According to research from the Center for Strategic and International Studies (CSIS), which was commissioned by McAfee, cybercrime also "has an impact" on 200,000 jobs in the US and 150,000 jobs in the EU.
McAfee, part of Intel Security, funded the research to show the world the "cost of cybercrime comes from its damage to company performance and to national economies". The effect is felt particularly heavily in developed countries, where firms' intellectual property is an obvious target for information superhighwaymen.
In Britain alone cybercrime costs retailers more than $850m, researchers claimed.
"Cybercrime is a tax on innovation and slows the pace of global innovation by reducing the rate of return to innovators and investors," said Jim Lewis of CSIS. "For developed countries, cybercrime has serious implications for employment. The effect of cybercrime is to shift employment away from jobs that create the most value. Even small changes in GDP can affect employment."
Researchers said the internet economy generates between $2tn and $3tn, but cybercrime can drain between 15 and 20 per cent of the value created by digital business.
Of course, seeing as the research was paid for by one of the world's most well known antivirus firms, the solution offered in this study is simple: buy McAfee. And hope that some of that $400bn finds its way into your back account, rather than back out of it. ®
Sponsored: Minds Mastering Machines - Call for papers now open