HP targets supercomputers with Project Apollo
Box shipper explains why it's plunging hot servers into water-cooled cages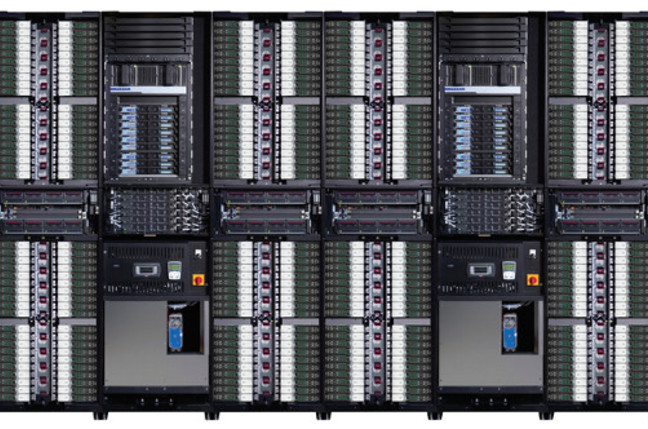 HP is imprisoning powerful Intel Xeons inside water-cooled cages ... for science!
The company announced on Monday that it has developed two new classes of server for high-performance computing workloads as it prepares to go against traditional supercomputer makers like Cray, Fujitsu, IBM, SGI, and others for the lucrative high-margin revenues of supercomputer land.
Bit-flippers have been building high-performance computing clusters out of HP gear for decades, mind, but this marks the first time HP has created some packed-up products explicitly for that market.
The two new systems use cooling technologies to let the company pack more computers next to one another while lowering the cost of managing the fearsome temperatures emitted by the chips, giving companies huge electricity and space savings for their HPC installations.
This compares with traditional supercomputer makers like Cray or SGI or IBM, which focus more on custom interconnects to let scientists easily cluster groups of servers together.
HP's approach has led to the Apollo 8000, an HPC system which uses liquid cooling to cram as many as 144 servers into a rack with an 80kw power draw.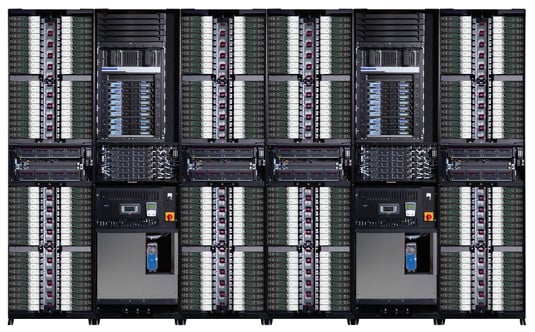 HP's Apollo 8000 box 'o bit-flipping chips: yours for half a million dollars and up
This system uses a technology called "dry-disconnect" cooling that uses sealed heat pipes to circulate treated water past the cores, draining off heat more efficiently than air. It pairs this with an HVAC power distribution system and an iCDU (cooling) Rack to give the server its high efficiency.
The tech in the 8000 series is based on an earlier pilot project HP had with the National Renewable Energy Lab (NREL) named "Peregrine".
This project helped the lab save on its electricity bills and as a bonus the HPC-heated water was recirculated through the rest of the site, providing heating during the winter months.
The Apollo 8000 system consists of an HP Apollo f8000 Rack, an intelligent Cooling Distribution Unit (iCDU) half-rack, HP ProLiant XL730f Server, and HP InfiniBand Switches. Each f8000 rack can support up to eight Infiniband switches and 72 HP ProLiant XL730f Server trays. The Apollo 6000, meanwhile, is air-cooled and can pack in up to 160 less well-appointed servers per rack.
The Apollo 8000 will start shipping in the fourth quarter of 2014, so it's likely it will start cropping up in the world's Top 500 supercomputer list by mid-2015 – or at least, HP is hoping so. ®
Sponsored: RAID: End of an era?