The Strippers, Unicorn Computers and Martian Watches of Computex
Taiwan's tech tat bazaar viewed through the lens of ten prominent products
7. Doomed wireless chargers
One of the many announcements at the show was that several top OEMs – Fujitsu, Foxconn, Lenovo, Logitech, and Panasonic – have signed up for the Alliance For Wireless Power, aka the A4WP aka "Rezence". The A4WP also used the show to reveal that it plans to allow multi-device wireless charging up to 50 watts.
That didn't stop backers of the rival Qi wireless power standard showing off all manner of kit, like the lamp below from Idealltech. The lamp's base is a charging pad and the idea is you'll pop it at your bedside or somewhere else it makes sense to toss your phone.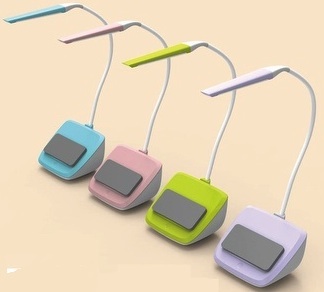 Pretty, but probably doomed: Idealltech's LED lamp with Qi charging pad
8. Storvers
There's not a lot of enterprise products at Computex. Taiwan's storage vendors – the likes of Synology and QNAP – are present with their vanilla SANs and there are a few nameless JBOD vendors.
A few of those companies and server OEMs had storage servers on the floor. Asking these folks if they could run something like VMware's vSAN drew some blank gazes, but they're not running up these boxes for fun. It seems something's afoot.
9. Selfiecessories
Quite a few products I spotted at Computex promise to help you take better selfies.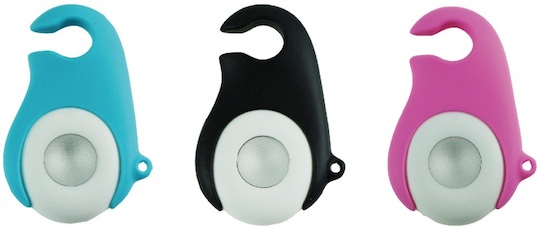 Apoptop's iSelfie
Apotop's iSelfie, above, is quite clever. The device you see above is actually two things. The round white and grey part is a switch that connects over Bluetooth to an iPhone. The black, pink or blue bit houses the switch but is also a stand that can sit your iPhone at an angle that makes it possible to view the screen while you take a selfie.
Mount up your phone, palm the switch, smile nicely, click and … there you are, on screen!
Apoptop folks promised me Android compatibility for Christmas.
The show was also replete with many WiFi camera designs. Some were marketed as baby cameras, in some cases allowing you to keep an eye on your offspring over Skype. Others like Beseye have made big investments in design to produce stylish items that will make video surveillance fit in with any decor.
10. An infinite number of phone and fondleslab cases
If you go more than two minutes at Computex without seeing a case for a mobile device, you're doing it wrong.
Again, it is a little depressing to see dull case after dull case. The few standouts were either the result of unusually high production values - think Italian leather - or unlikely homages like the flock of iPad cases with keyboards that are seemingly based on Microsoft's Surface.
Perhaps the best case to feature is the one below with an eInk screen.
Of all the two-faced cases ...
I chose this case because it is a little bit innovative and also because the E-Ink folks on the stand told me they've just launched full-colour E-Ink for digital signage. There's also a new range of two-colour E-Ink tags to place on supermarket shelves that suck in new data over Zigbee so retailers can update them at will.
That a launch like that was more or less buried on one small stand in an obscure part of Computex says a lot about the show. There's some very interesting stuff there once you get beyond the Unicorns and the Showgirls.
Finding the valuable nuggets among the dirt is, however, a task that requires a lot of effort. ®
Sponsored: Minds Mastering Machines - Call for papers now open