The Strippers, Unicorn Computers and Martian Watches of Computex
Taiwan's tech tat bazaar viewed through the lens of ten prominent products
4. A billion boring batteries
Let's talk about USB batteries, aka power banks, to illustrate that Computex is not all about leading edge kit.
Such devices have been around for a while but the kit-makers of Taiwan seem collectively to have decided that anxiety about mobile device battery life has reached levels at which many of us are prepared to shell out a few bucks/quid/triganic pu to acquire one. Computex is therefore replete with backup batteries in every shape and size.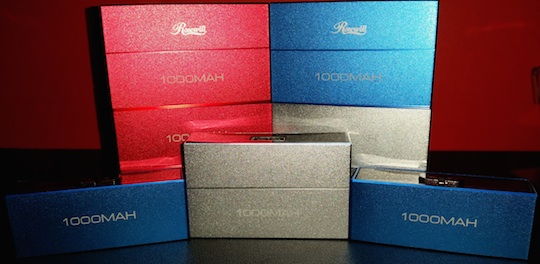 Rosewill's modular power bank is a rare innovative item at Computex
There's not much innovation in the stuff that's on sale now, but we did find the device above from an outfit called Rosewill. It features three batteries that collectively offer 3000MaH of juice, but if you don't want to schlep the whole thing around all day you can break it down into three 1000MaH bricks.
I spotted the Rosewill in a suite at the Grand Hyatt adjacent to the main Computex show floor. Lots of companies don't bother with a booth and instead hire a suite in which they set up a showroom/meeting room and lay on food for more serious sales discussions.
There's nothing seedy about the suites (or at least the ones I visited) and they make a nice break from the seething masses on the show floor. The food and drink is welcome, too.
5. Cute locals
It was rare to see actual new stuff at Computex, but on I spotted was the Viewphone, a goggle-type apparatus into which one slides one's smartphone. A magnifying lens over each eye bends light so your smartmobe's screen occupies your entire field of vision. The effect wasn't perfect, but was cute.
The kids who are selling it were plucky and enthusiastic and told us they come from same Taipei suburb that houses ASUS and also a rather fun night market where one can pay $US4 to fish for live prawns swimming in a plastic tub. If you catch one, the shopkeeper grills it on the spot, coaxing a smoking piece of charcoal to life with a hair drier.
But we digress. Let's talk about gaming.
6. Gaming, gaming, gaming and more gaming
A remarkable amount of kit at Computex is aimed at gamers, begging the question just how many people really care about this stuff. Yes, we know games generate more cash than Hollywood. But is there really a need for hundreds of new gamer-directed PC cases each year?
This year the must-have gamer item seems to be cyberpunk-styled mice, like the one below.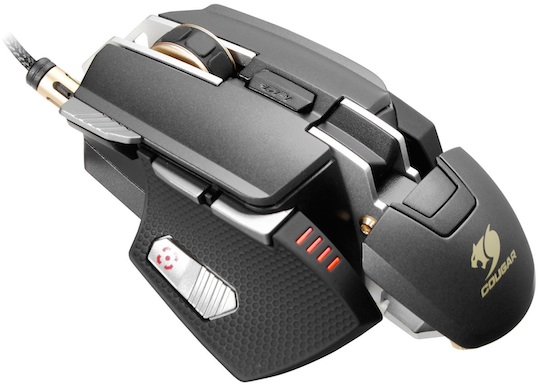 Cougar's gaming mouse scooped a best of Computex design award
The sheer variety of gamer-directed kit gets a bit depressing at Computex: you feel there's no way every exhibitor can possibly turn a profit. That many of the gaming mice are just one model on a stand housing another dozen or more generic mouse designs, and a handful of me-too USB stick or power bank designs, just adds to a feeling that an awful lot of stuff at the show is destined for landfill, perhaps after detouring through Taiwan's bankruptcy courts.
Sponsored: Minds Mastering Machines - Call for papers now open