Office, IE and Windows in line for critical fixes from Redmond
Seven bulletins planned in June edition of Patch Tuesday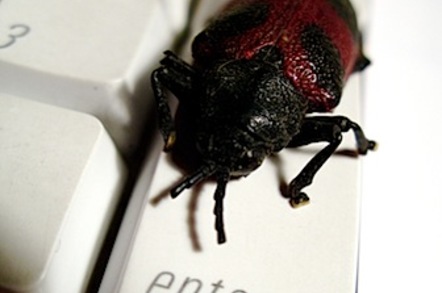 Microsoft is planning to deliver seven bulletins next week in its scheduled monthly update.
The company has posted its advance notification for the upcoming Patch Tuesday security release, which it said will consist of two critical bulletins and five others rated as important.
According to Microsoft, the critical bulletins will address a pair of remote code execution flaws and will be considered a top deployment priority for Windows, Internet Explorer, Office, and Lync.
The first bulletin addresses critical issues in Internet Explorer, while the second addresses one or more flaws in Microsoft Office and Lync (excluding Lync Server). Microsoft does not post specific details on the vulnerabilities until after the patches have been released.
All currently supported versions of both client-side Windows and Windows Server will receive at least one bulletin rated as critical, although the Internet Explorer bulletin is considered a lower priority on Server systems where the browser is less likely to be accessible to an attacker.
Users and administrators running Windows Vista, 7, 8, 8.1, and Windows RT should consider both bulletins critical fixes and top priorities for testing and deployment. Both patches will require a restart after installation.
The five remaining bulletins will include fixes for one or more remote code execution vulnerabilities in Office, an information disclosure flaw in Windows, information disclosure issues in Lync Server, a denial of service fix for Windows, and what Microsoft described as a "tampering" vulnerability in Windows.
Microsoft said that it will post the June security updates on Tuesday, June 10 at approximately 10:00 PDT (1800 UK). Users who have automatic updates enabled will receive the release directly.
Not listed in the update is Windows XP. Microsoft has ended security update support for that version of the OS, despite it still running on more than a quarter of all PCs.
While users in Germany have come with a registry hack to keep XP systems receiving updates, most users would probably be better served updating their systems and getting the additional security protections of Windows 7. ®
Sponsored: Minds Mastering Machines - Call for papers now open