Brit lands on Rockall with survival podule, starts record attempt
Brave Nick plans 60-day stay on remote sea-girt boulder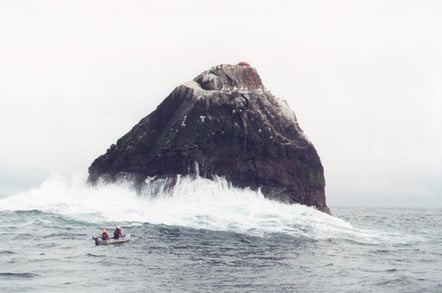 Brit adventurer Nick Hancock has finally landed on the North Atlantic island of Rockall, just over a year since a first attempt to conquer the remote granite outcrop ended in failure.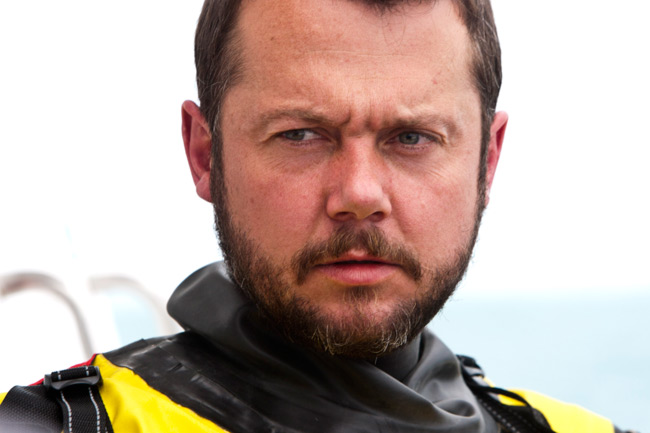 Nick Hancock. Pic: Michael Schofield
A short message beamed via satellite yesterday confirmed Hancock was on Hall's Ledge - the small platform atop the rock where the 39-year-old will spend the next 60 days cooped up in a "RockPod" survival podule in aid of Help for Heroes.
Last year, Hancock told El Reg he expected the landing to be the most hazardous part of the operation. He said: "This is when there's the highest risk of injury and when the weather and swell will be crucial."
Evidently, he's survived the ascent unscathed, and now has the prospect of two months at the mercy of the cruel sea. My old mucker Al Baker is one of three Greenpeace activists who currently hold the Rockall residency record, having spend 42 days there back in 1997.
Back in 2003, Al accompanied me and shipmates Mark Alden and Jamie Cambridge to the sacred islet, where we got a taste of just how cruel the sea can be when Neptune declined to smile on our landing attempt.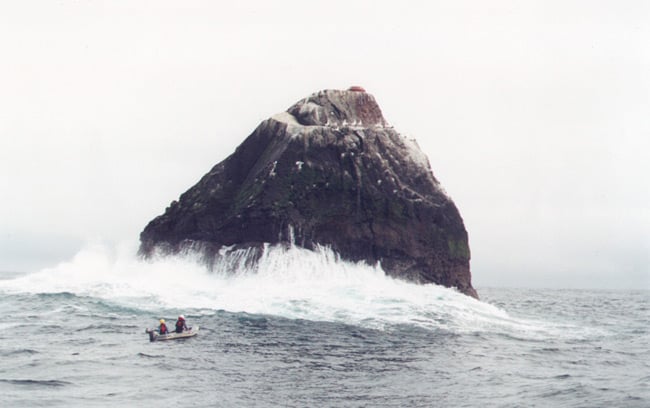 A touch of swell thwarts our 2003 assault on the sacred islet. Pic: Mark Alden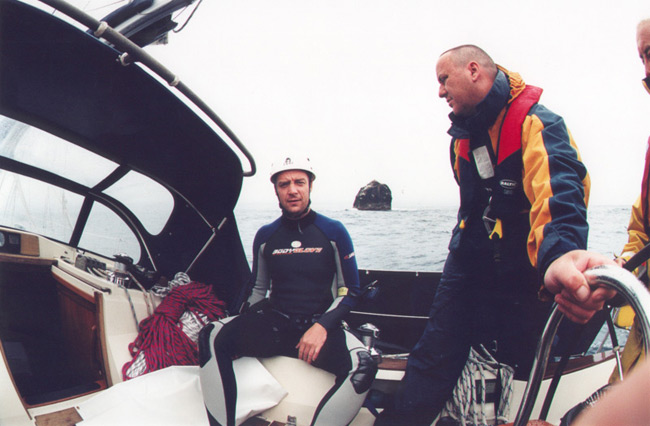 Me and Jamie Cambridge after the 2003 attempt. Pic: Mark Alden