TANGO DOWN! Google presents its 3D non-fondle slab to the world
Tablet with a rose in its mouth bursts in with $210 price-tag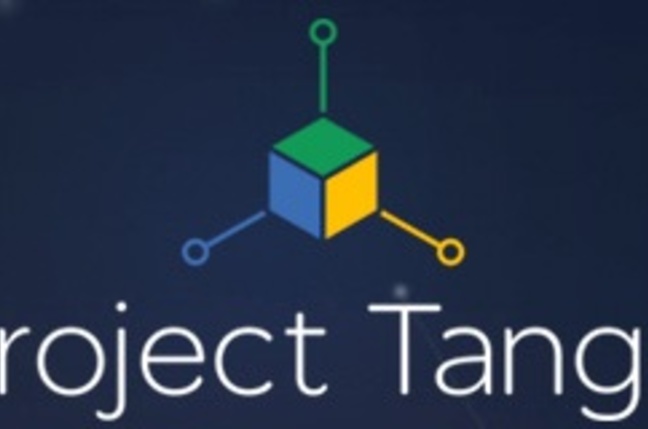 Google has revealed a tablet for Project Tango – the web giant's plan to create devices capable of mapping the space around them in three dimensions.
Tango was first floated as a smartphone, but Google was later suspected of instead deciding on a tablet as the best device for the job.
The keyword-kings today confirmed the latter rumour, announc-o-blogging that the project will use an Nvidia Tegra K1-powered seven-inch Android fondleslab as the hardware that will ship with its development kit. The 'slab includes front and rear cameras, a motion-tracking camera and a depth sensor.
Google imagines you might "capture the dimensions of your home simply by walking around with your phone before you went furniture shopping" as one reason 3D capture is a good idea. Lord knows what IKEA might do with that data.
Developers keen to sign up for the kit can do so here if they're willing to splash US$1,024 (£609) on the experimental fondleslab.
Google's timing for this announcement is notable, as Intel this week made a lot of noise at Computex about depth-perception features in a new camera module it will be pushing at PC-makers. Chipzilla has 3D images for chat clients and body parts as game controllers in mind, rather than mapping 3D spaces. But the basic specs of Intel's and Google's kit look broadly comparable. With Google saying the Project Tango device will be available "later this year", might the ad giant be making sure it has some 3D noise to make this week, too? ®
Sponsored: RAID: End of an era?