Fantastic fantasy four-way fling – and family-friendly fun
Just escaped a cave of dragons? This is what you've been missing
Delayed gratification
It's strange how LEGO The Hobbit doesn't feel like it's trying too hard and somehow it seems almost natural that everything could be made of LEGO – including Smaug and a truly impressive roster of characters, OK mainly dwarves. Just like most other LEGO games, it's about co-operation and characters constantly buddying up to complete puzzles and tasks.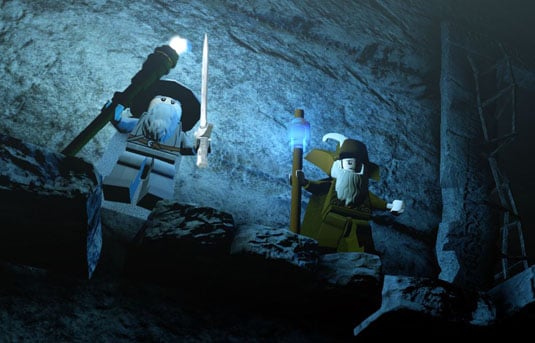 Don't look down
I installed the game on PC but made sure to play with a friend using controllers. I'd say this is the best experience you'll get from this game. Luckily, Travellers Tales seemed to have fixed the bugs that sometimes popped up with their dynamic character/camera focused split screen, which proves to be an infinitely better way to deliver a multiplayer experience than a traditional split screen.
LEGO: The Hobbit confusingly ends at the same place as the second film of the trilogy, so has a sense of being unfinished. There's not even any kind of "and next time" ending to indicate when we might get to play the rest of the story. I think Travellers Tales probably has some DLC waiting in the wings. Maybe since there's so much LEGO about at the moment with The LEGO Movie and The LEGO Movie Game, it would have been better to wait and release The Hobbit as a finished product.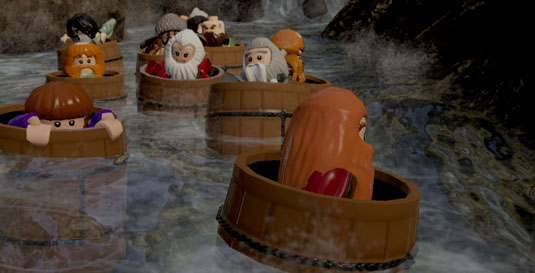 Lego: The Hobbit – a barrel of fun
The Story Mode of the game really feels short but, of course, like all LEGO games, even when I finish Story Mode I am told that, hey that's only 21 per cent of the game complete. Bonus missions and side quests are as abundant as they should be in a world with the scope of Middle Earth and not just studs I'm collecting in this game – Travellers Tales employ the use of gems, timber and Mithril blocks as currency.
Like LEGO LOTR there has been so much talent and money invested in creating the films that Travellers Tales, in some ways, has had an easy job of it by simply adding its own charm to an already award-winning franchise. The voice acting is taken directly from the films with the only added narration coming from Christopher Lee, which certainly adds a real sense of comic gravitas to the storyline. Even without the third act included, there's just no trolling LEGO: The Hobbit.
Scroll player
Probably looking more true to Tolkien's vision of Middle Earth is The Elder Scrolls Online. This atmospheric MMO looks astonishing on my Alienware 18 with the settings on maximum. I would have liked to continue playing on maximum settings but found the combat got a bit laggy, so was forced to compromise.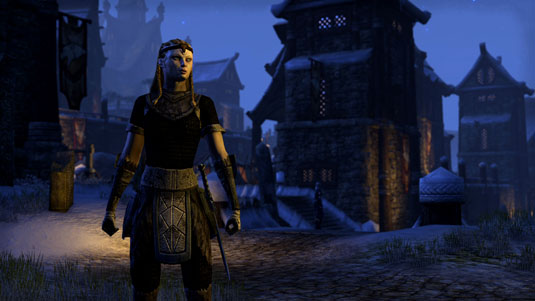 The revenge of the Nords
I started questing as a Khajiit, as that was the race I enjoyed during the beta but rolled the class Nightblade, instead of Dragonknight. Getting severely beaten, I decided it was time to toughen up and have played the last 20 levels as a Nord Templar, who's all about smashing stuff, whilst wielding two-handed weapons. I used a combination of critical charge and aedric spear to finally beat nasty dinoasshole gutsplitter, who I just couldn't defeat while playing a Nightblade.
The Templar's heal ability was a godsend. The Templar acts much like a priest with AOE and loads of DPS. There are only six available slots for special attacks, healing and suchlike, unlike World of Warcraft. So putting skill points into passive abilities is a clever move, so they don't fill up the few slots that I have.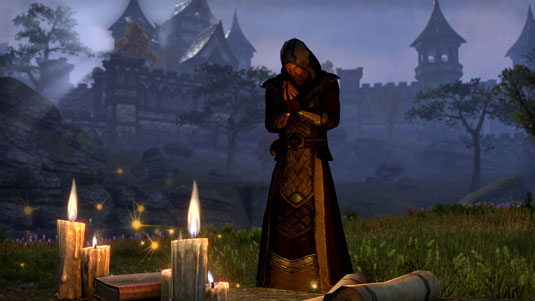 Candle magic
I invested most my skill points into soul magic, so I could fill up soul gems to keep all my magical items powered up and give myself resurrect on site instead of at a shrine. Combat is exhilarating and keeps me on my toes, as I have to be constantly moving. The first person combat is one of the real strong points of the game although, early on I did encounter some infuriating server lag issues.
Sponsored: Minds Mastering Machines - Call for papers now open