EU's year-long, muddled search for a privacy head rumbles on
Re-advertises posts of data protection supervisor, deputy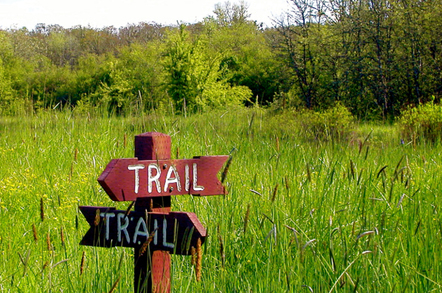 The European Union is yet to find a replacement for its current data protection boss Peter Hustinx, who was supposed to vacate the post in January but stayed on after it became clear that none of the candidates were suitable successors.
Late last month, Brussels officials finally re-advertised jobs for the European Data Protection Supervisor and his or her deputy.
The Register understands that the European Parliament and the Council of the EU were largely dismissive of the search for replacements for Hustinx and his assistant Giovanni Buttarelli.
A senior source close to the situation told el Reg that the council and parliament - which both needed to be consulted on the draft vacancy notice - responded sluggishly, even as justice commissioner Viviane Reding's proposed data protection law rewrite was being perused by MEPs.
In fact, the European Parliament told EU officials it "didn't intend to react" at all to the job posts, the insider said.
That response apparently derailed the search for replacements - who will be in control of a €8.2m budget and 45 staff - by at least another month, we were told.
As we reported in January, candidates who were originally shortlisted for the job of European Data Protection Supervisor, which carries a similar salary to that pulled in by judges in the EU's highest court, were simply not up to scratch.
It meant that Hustinx and Buttarelli stayed on beyond their five-year mandate, while EU officials scrambled to find suitable replacements.
If all goes to plan this time around, it is hoped the posts will be filled by November at the latest. But this is, of course, dependent on candidates meeting Brussels' strict criteria as well as procedural steps in the European parliament and council.
A spokesman for Vice-President Maroš Šefčovič, whose Inter-institutional Relations and Administration office is responsible for the job search, told the Reg:
Obviously, the delay has put the timetable out of kilter a bit, but we are now pressing ahead with all urgency, and we are confident that we can make up the lost time and still appoint the new EDPS at exactly the same time as originally planned.
The previous selection process had involved a panel chaired by two directors-general, the European Court of Justice's registrar and senior members of the 28-member bloc's parliament and council. And yet - that time around - the search for replacements ended in chaos. ®
Jobnote
Do you have what it takes to ensure that "the fundamental rights and freedoms of natural persons, and in particular their right to privacy, are respected by European Union institutions, bodies, agencies and offices with respect to the processing of personal data"?
Then apply here and here (warning: PDFs).
Sponsored: Minds Mastering Machines - Call for papers now open