Snooping, RAT-flinging, hack-happy crew targeting governments worldwide – researchers
Molerats reportedly targeted US, UK... and Macedonia?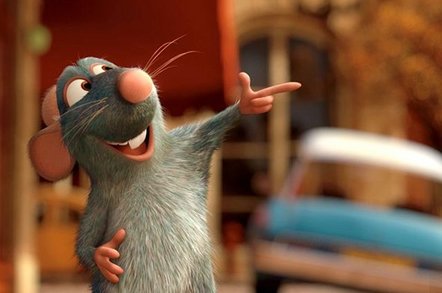 The Middle East-based Molerats hacker crew are even more active than first suspected, according to a report by researchers who claim the team has launched attacks against an unnamed US financial institution and multiple European governments.
FireEye said it had identified the expanded list of targets after putting the command-and-control infrastructure used by the hacker crew under the microscope. In the process the firm uncovered both Palestinian and Israeli surveillance targets as well as evidence that the gang targeted government departments in the the UK, US, UK, Turkey, Slovenia, Macedonia, Latvia and New Zealand, among others.
The group also had a pop at a major US financial institution and the BBC since its first analysis of the group back in August 2013, FireEye claimed. The hacking team commonly uses basic but effective malware, such as the Poison Ivy Remote Access Tool (RAT), to hack into the systems of targeted organisations.
The new attacks use the same old tactics that have become the hallmark of Molerats' spying since the group first surfaced in October 2011, FireEye researchers have discovered.
Previous Molerats campaigns have used several garden-variety, freely available backdoors such as CyberGate and Bifrost, but, most recently, we have observed them making use of the PIVY and Xtreme RATs.

Previous campaigns made use of at least one of three observed forged Microsoft certificates, allowing security researchers to accurately tie together separate attacks even if the attacks used different backdoors. There also appears to be a habitual use of lures or decoy documents – in either English or Arabic-language – with content focusing on active conflicts in the Middle East.
Topics of the decoy documents used in spear-phishing attacks by the Molerats include news articles about ongoing Palestinian reconciliation meetings between Fatah and Hamas in the Gaza strip, as explained in greater detail in a blog post by FireEye here. ®
Sponsored: Minds Mastering Machines - Call for papers now open