Intel gives biz typoslabs their very own 14nm Core-M silicon
Will PCs blend? Yes, says Intel Presidente Renée James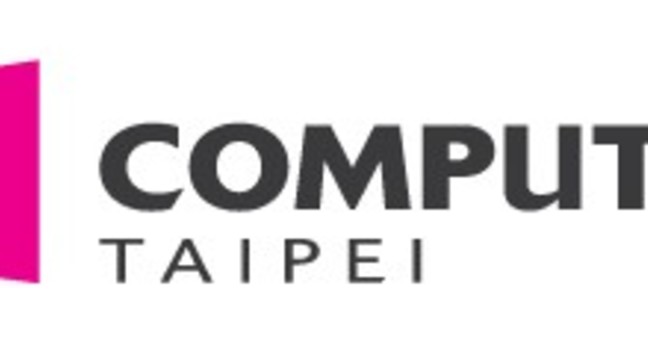 Computex Intel President Renee James has used her Computex keynote to declare that Intel "can see our way clear to 10-nanometre" chips and to introduce a new Core-M CPU family aimed at two-in-one typoslabs and high-end fondleslabs.
The Core M will be built using the Broadwell 14nm process and is said to be the most power-efficient core CPU Intel has ever done. James showed off a reference typoslab with a screen just 7.5mm thick and a weight of 670 grams. A keyboard will weigh the device down a little more.
James added that Core M CPUs are not for everyday laptops but are instead a premium product for high end devices. There'll also be a vPro version of the CPU, which means enterprise typoslab fleets become a possibility.
Core M will arrive "later this year". James wasn't more specific on timing but did say, as Intel has been keen to point out before and during Computex, that new PC form factors are what's exciting both consumer and business buyers because they like blended devices. Core M is therefore a way for Chipzilla to give typoslabs a giant shove into both markets.
James was also vague on just when, or with what class of device, Intel will hit a ten-nanometre manufacturing process. The number was tossed out to the Computex crowd as proof the old dog has plenty of tricks, along with plenty of "Hello Springfield, you rock much harder than Shelbyville" style references to the importance of Taiwan to the evolution of the PC.
The President has a fair point in that regard: ASUS Chair Jonney Shih is so simperingly enthusiastic about his decision to use Intel kit in his products that he seems to have a crush on the company. Today's effusiveness from Shih saw him declare an Atom-powered phone "an empowering luxury for everyone to enjoy."
Intel's sentiments about the Core M were roughly the same, albeit expressed less colourfully, but with no less anti-Qualcomm aggression than Shih has displayed over the last two days. One of James' demonstrations showed an Intel-powered fondleslab thrashing an ARM-equipped rival at the task of sharpening a photo. Intel says it's not doing demos of that sort to prove it belongs in mobile: James said Intel's been a mobile tech company ever since 2003's Centrino and expects 40 million devices bearing its mobile chippery to ship this year. ®
Sponsored: Application managers: What's keeping you up at night?