Glassholes beware: This guy's got your number
Your MAC address, in fact. To block you from his networks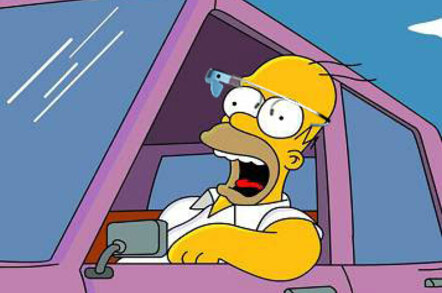 An artist/engineer working in Germany is sure to have sparked the next Google Glass debate: is it okay to simply block them from a network you control?
There's plenty of stories about "Glassholes" taking the devices where they're not wanted or aren't legal (for example, driving), with outcomes ranging from being charged to regrettable cases of assault.
Google has made a public plea for users to "don't be creepy", ignored by app writers that made spyware for the devices, and NYPD ran beta tests earlier this year.
But for a sysadmin that doesn't want Google Glass around, the problem is simply solved, as New Zealand-born, Berlin-based engineer and artist Julian Oliver demonstrates: just make a script that kicks Google Glass off the network.
The BOFH-style intervention is published here, and it's quite simple: it polls the network every 30 seconds looking for devices whose MAC address include the first eight digits of Glass devices, and de-authorise them from the network. Then, rinse and repeat.
For connectivity, Oliver suggests a Raspberry Pi or a BeagleBone Black.
The bash script requires the utilities beep, arp-scan and aircrack-ng, and only occupies 52 lines (including blanks and comments). And as Oliver notes in his comments, that might need to be updated if Google ships new devices with a different first eight digits.
As the comments note, Oliver's concern is people using Glass to record or purloin artworks on exhibition, although he says he was inspired by this Medium post by Omer Shapira complaining that Glassholes seem to think it's okay to record conversations or presentations without permission.
The question Vulture South will now put to commentards is simple: if you're responsible for the network, is it legit to block Google Glass? ®
Sponsored: Minds Mastering Machines - Call for papers now open