'Press Like for 1MB of data': Facebook picks up Pryte in-app data tech
Per-app, metered access tech lets tight-fisted mob users spend their pennies on mobile data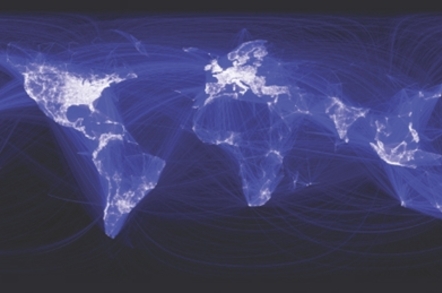 Facebook has acquired the team behind in-app data payment software Pryte for an undisclosed sum as part of its plans to lower the cost of accessing its software in developing countries.
The acquisition was disclosed by Helsinki-based Pryte on Tuesday. The software company's team indicated it will work with Facebook's internet team
Pryte is a technology that let customers pay for mobile data usage from within an app. This gives tight-fisted mobile phone owners a way to keep track of their precise spending on mobile data, and lets app-makers bundle in data as a free service for certain bits of their software.
"We're joining Facebook, whose mission to connect the world by partnering with operators to bring people online in a profitable way aligns closely with our team's goals," the company explained. "We are excited to get started, and make an even greater impact by advancing the work we are doing in collaboration with Facebook's great team working to further Internet.org's goal of making affordable internet access available to everyone in the world."
Pryte's technology measures user activity, app use, and context "to trigger marketing and charging," the company says. "Pryte device metering and heuristics enable exact and real-time app-based enforcement of mobile data traffic. Our technology is cloud-based, meaning that the operator doesn't need to make any changes to its core infrastructure." [Privacy-aware readers may point out that this tech would monitor a vast amount of stuff being done on a handset, something of potential concern given the recent Snowden revelations.—Ed.]
The acquisition appears to line up with Facebook's current major goal of bringing the next five billion or so people in the world online. With the team behind Pryte's technology, Facebook can more easily design systems that reduce the mobile data cost of using Facebook on handsets in emerging markets, and by offering its advertizers a way to trade free data for user attention.
This buy follows Facebook's acquisition of Israeli-startup Snaptu in March, 2011. That company developed technology that made sites such as Facebook, LinkedIn, Twitter, Flickr, and others accessible on low-end feature phones. This gave Facebook another valuable in to emerging markets.
Now, three years later, with low-cost smartphones flooding in and $20 Android phones on the way, the Pryte team will likely work on making Facebook access cheap or free for some people. Perhaps the data will be delivered by Facebook's globe-spanning drone fleet as well? ®
Sponsored: Learn how to transform your data into a strategic asset for your business by using the cloud to accelerate innovation with NetApp