Google's Nexus devices get stealth Android update
Fourth KitKat revision brings unspecified fixes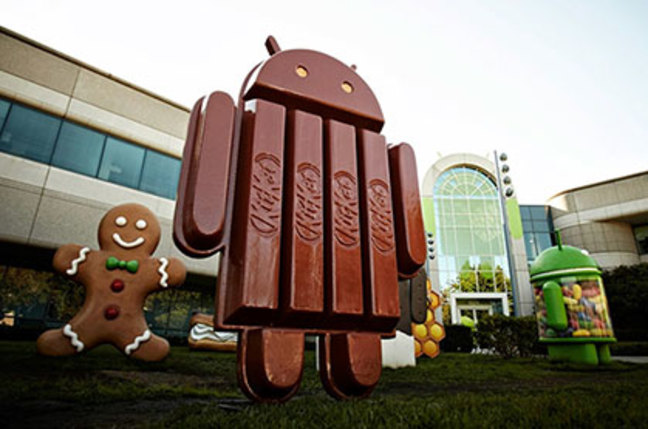 Google has quietly begun rolling out a new version of Android to its flagship Nexus devices, but so far it has remained shtum on just what has changed.
Support pages from US wireless player T-Mobile reveal that the Nexus 4 and Nexus 5 handsets and the 2013 version of the Nexus 7 tablet all began receiving over-the-air updates to Android 4.4.3 on Monday.
Google has also updated its page of factory firmware images to reflect the new version, which is identified as build KTU84L or KTU84M (for the Nexus 5). From the look of it, the Nexus 10 and the 2012 version of the Nexus 7 will also be getting the update.
Strangely, however, the Nexus 7 with LTE appears to be stuck on a different build that's marked "Android 4.4.2 Release 2."
From the look of things, this is a minor update. The codename of the OS is still "KitKat," and you probably shouldn't worry about any significant platform fragmentation from this release.
According to T-Mobile's support page, the improvements delivered by the update include "security enhancements" and "various bug fixes."[Do tell.—Ed.]
It's not immediately clear when the other mobile carriers plan to ship the update to devices on their networks, nor is it clear which other handset models will receive their own updates.
As it stands, KitKat is only running on 8.5 per cent of all Android devices in use, and the group of devices that supports it is still relatively small, including the HTC One and One (M8); the LG G3; Motorola's Moto X, Moto E, and Moto G; and some models of the Samsung Galaxy S3 and later, among others. ®
Sponsored: RAID: End of an era?