No spinning rust here: Supermicro's cold data fridge is FROZEN
We do mean 'no spinning' literally with this one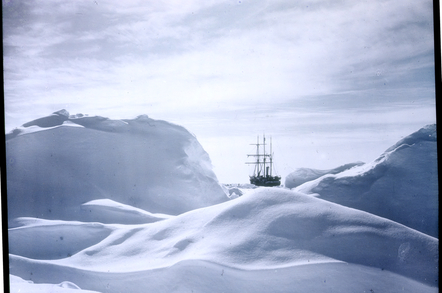 Fancy storing data until hell freezes over? Server house Supermicro has a cold storage product aimed at data that must be kept, can't be thrown away but is accessed only rarely: its SuperStorage Server with spun-down disks.
According to Supermicro, the product "minimizes power consumption and reduces cooling requirements by spinning down or powering off idle drives and managing data streams via Supermicro's compact, low-power Intel Atom C2750-based serverboard for cold storage."
This is a 1U, 32-inch deep rack enclosure holding a dozen 4TB or 6TB 3.5-inch drives with Atom or, for more data-intensive apps, Xeon processors. The options are:
A1SA7-2550, 4-core Atom CPU, up to 64GB, GbitE, redundant 400W power supplies. For cloud-based cold storage with drive spin-down
A1SA7-2750, 8-core Atom CPU, up to 64GB, 10GbitE add-on-card, redundant 400W power supplies. For online, low-tier, scale-out storage
X10SL7, 4-core Xeon E3-1200 v3 series CPU, up to 32GB, 10GbE add-on-card, redundant 400W power supplies. A big data or data lake platform for scale-out and object storage in cloud environments
X9SRH-TPF, 6-12 core Xeon E5-1600/2600 v2 series CPU, up to 256GB ECC LR/RDIM or 64GB ECC UDIMM, onboard 10GbitE SFP+, redundant 600W power supplies. For big data analytics and native Hadoop 2.0 real time applications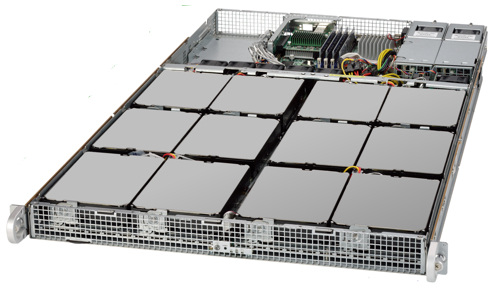 Supermicro SuperStorage Server
This is a little like the Facebook OCP OpenVault cold storage product which is a 2U x 30-drive enclosures with two x86 server nodes to be built by Foxconn. The Supermicro product is smaller, both physically and capacity-wise.
Stifel MD Aaron Rakers writes: "We believe SuperMicro is finding traction in cold storage (high-capacity) discussions, while also benefiting from supplier partnerships with emerging vendors such as Nimble Storage, Nutanix, Nexenta, Coho Data, Scale Computing, etc." ®
Sponsored: Learn how to transform your data into a strategic asset for your business by using the cloud to accelerate innovation with NetApp