Failover in FOUR SECONDS? HP's SAP-specific iron hits the streets
Don't look now - it's yet another 'as-a-service' offering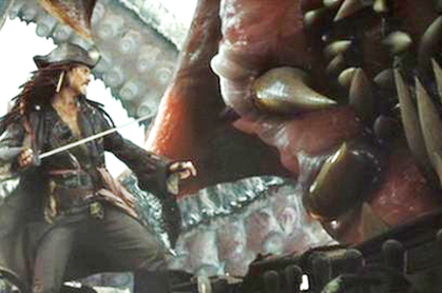 HP has added two SAP-specific implementation to its ConvergedSystem product line: the CS900 for enterprise customers, and the CS500 for the smaller shop.
The pitch from HP is that with a configuration purpose-built for different application environments, it can get customers firing with new servers, without the sysadmin having to build and tune things for himself. Hence it's already rolled out ConvergedSystem variants for Citrix: the Vertica and Microsoft big data environments; and VMware virtualisation environments.
Born of HP and SAP's Project Kraken, the SAP HANA-pitched CS900 enterprise platform offers 12 TB per node as a single pool of memory, and can be scaled-out to 80 TB on multiple nodes.
According to director and GM for HP Servers & Converged Systems for the company's South Pacific Enterprise Group, Raj Thakur, "the system is optimised for in-memory computing … and we have added the smarts from our Superdome Integrity line to provide high availability."
In particular, Thakur said, the Superdome's hardware-level partitioning is implemented in the CS900 to provide better uptime and availability.
"The hardware partitioning is about twenty times more reliable than software-only virtualisation", Thakur claimed, saying that workloads will still move automatically between partitioned process chunks; for example in the event of a hardware failure.
"SAP HANA has a requirement for high in-memory computing capacity," he continued, "so the CS900 is pre-certified for that configuration. Not all workloads need, or are tuned, to run in-memory database and analytics workloads".
Since not everybody needs between 6 TB and 12 TB in-memory compute, there's also an SMB-level variant, the CS500, a two-to-four socket machine running between 256 TB and 1 TB of RAM per node.
The CS500s can scale out to 16 TB, Thakur said, and there's an SAP Business Suite variant that's a four-socket machine supporting up to 2 TB of RAM per node.
"We will also wrap flexible capacity services around it," Thakur said, a model that fits the increasingly popular pay-as-you-grow pitch.
HP hopes its partners will take on the SAP HANA solutions as an as-a-service offering, he said, with extra capabilities on offer. These would include fault-tolerance and replication, which he said would offer "around 60 per cent reduction in downtime".
He said the system can failover in "as little as four seconds". ®
Sponsored: Minds Mastering Machines - Call for papers now open