How to grill an EMC division chief
We chat to data protection guy Guy about backup as a ViPR service and more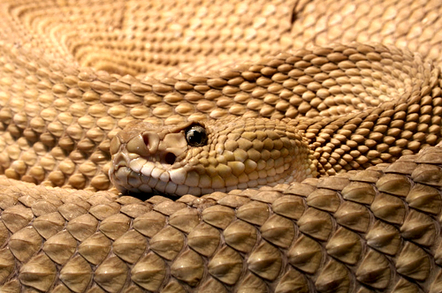 Just the other day we managed to get an email interview with EMC's president of Data Protection and Availability, Guy Churchward, so El Reg's storage desk took the opportunity to ask him some of the questions about Data Domain that had been bugging us.
El Reg: Why has EMC never provided global deduplication across Data Domain boxes?
Guy Churchward; To date we've not seen the need to offer global deduplication across Data Domain boxes. We are able to offer the scalability and performance required to meet the vast majority of customer requirements with single systems. Data Domain systems are designed as scale-up solutions to offer this scalability in a cost effective manner.
El Reg: How does the product naming work? DD160 at entry and DD990 at top, then 2200, 2500, 4200 and 4500, and 7200 between them?
Guy Churchward; It's not as puzzling as it might look at first. The five systems in the middle of the family (DD2200, DD2500, DD4200, DD4500, DD7200) were released over the past year and given a four-digit naming convention to designate the use of a new Intel chipset.
The entry-point (DD160) and high-end (DD990) products were launched in past years and have retained their original designation using a three-digit naming convention. So we had to do something and like the DPAD internal divisional name I get an equal amount of compliments as I do digs.
El Reg: How would you describe the integration of Data Domain and Avamar over the years?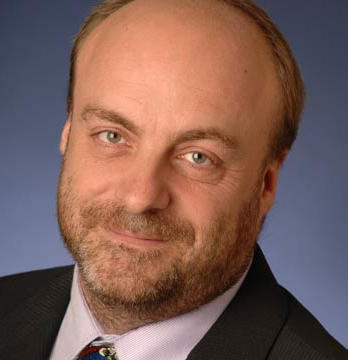 EMC DPAD president Guy Churchward
Guy Churchward: Data Domain is protection storage designed to support all backup, archive and disaster recovery use cases. Avamar traditionally was a software and hardware backup solution. We have integrated Avamar with Data Domain to provide a faster, more scalable and cost effective backup solution for our customers.
With the introduction of Avamar 7.1 in April, all Avamar workloads can now be backed up to Data Domain. Important to obviously add that DD is the target storage of last resort for many use cases such as competitive software solutions, Avamar or Networker along with Boost Direct such as Oracle, SAP or Microsoft to name a few.
El Reg: How will backup to the cloud affect Data Domain?
Guy Churchward: Whether you store your data in a private data centre or in a "cloud" data centre, it still needs to be protected – and whoever owns that infrastructure is going to want to take advantage of the type of functionality offered by Data Domain and the other EMC data protection solutions.
El Reg: How would you describe Actifio's technology and positioning?
Guy Churchward: We think they tell an interesting story but, at this stage, it's not a complete story. We'll see if their technology and positioning plays out in the enterprise.
El Reg: How do ViPR and Data Domain relate to each other? Is backup and data protection just another data service in ViPR terms?
Guy Churchward: Data protection will become more intelligent and more agile with ViPR. As more and more businesses implement ViPR, the option to build their data protection off of ViPR using EMC data protection solutions, including Data Domain, will become a no-brainer. So, the data protection requirement creates demand for the management layer and the management layer greases the path to the data protection solution. Back up and data protection will become another service in ViPR terms.
El Reg: Will there be virtual (software-only) Data Domain technology and how will it develop?
Guy Churchward: There's certainly interest in a software-only version of Data Domain. Customers come to EMC to buy a total solution that provides them with a single point of contact for support, management and other needs.
Sure, they could buy software from us and hardware from someone else, but it's unlikely to generate a lot of savings – just a lot of complexity. "Software-only" from an EMC perspective is all about enabling flexibility and agility – not about cost. So will we offer a software-only version of Data Domain? You'll have to watch this space. ®
Sponsored: Minds Mastering Machines - Call for papers now open