Softbank gobbles T-Mobile ... 1 year after AT&T tried it on – report
Only just merged with Sprint. Welcome to the incestuous world of wireless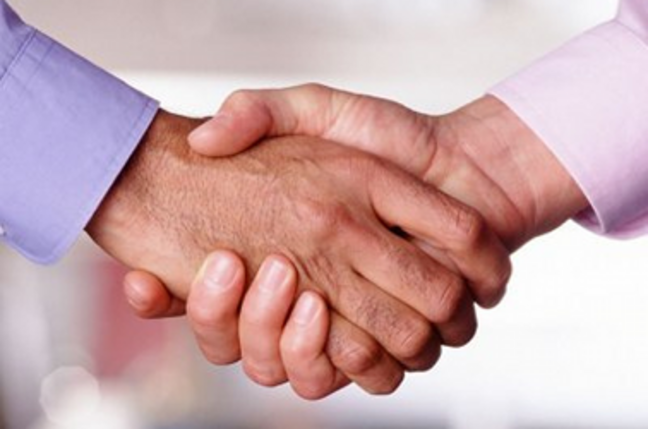 Network integration seems to be the order of the day with mergers rumoured between T-Mobile US Inc and mega US wireless carrier Sprint, and – across the seas – Orange France and Bouygues Telecom.
Reuters is reporting that T-Mobile US owner Deutsche Telekom has agreed a deal to sell the network to Sprint's owner, Softbank Corp of Japan. Deutsche Telekom acquired its share in VoiceStream Wireless – which later became T-Mobile US – in a 2002 deal which valued the company at $55bn.
The argument behind the sale is that Sprint and T-Mobile are struggling to compete with the duopoly of AT&T and Verizon. One stronger third player would be better than two weaker rivals.
The Japanese news agency Kyodo is reporting that the deal has been done, pending regulatory approval, and that Softbank and Sprint Chairman Masayoshi Son approached Deutsche Telekom, which has been looking to sell its American network for a while.
Sprint had previously opposed the 2011 deal for AT&T to buy T-Mobile, arguing that it was anti-competitive and the US justice department vetoed that plan. Son recently praised T-Mobile US chairman John Legere at the Re/code conference where Son talked about how T-Mobile had approached pricing and argued that a merger of his company and T-Mobile would improve US broadband speeds.
Reuters claims that under a deal between Deutsche Telekom and Softbank, the German company would retain a minority stake in the merged company. No details of the deal have been made public but Deutsche Telekom has a 76 per cent shareholding in T-Mobile US, which has a market value of $27.6bn. The failed AT&T bid valued T-Mobile at $39bn. The company is under financial pressure to invest in its domestic market and other European operations, particularly those in Eastern Europe.
Similar consolidation in France has been hinted at by Orange France CEO Stephane Richard, saying that the cutting of the number of operators there from four to three was a matter of urgency. He is reported as saying: "If something is to happen, it will happen in the coming weeks."
France sees very high rates of consumer churn, fuelled by low-price deals from the ISP Iliad, which runs the Free Mobile service and which is also rumoured to be looking to buy Bouygues. ®
Sponsored: RAID: End of an era?