Entering the Dragon: A little data from Big China
Our man plunges into the eye of China's economic typhoon
Or alternatively, scary fried items-inna-bag. Yum
If you don't want a full meal you can pop into the building's 7-11, for a tasty chicken foot. Or something.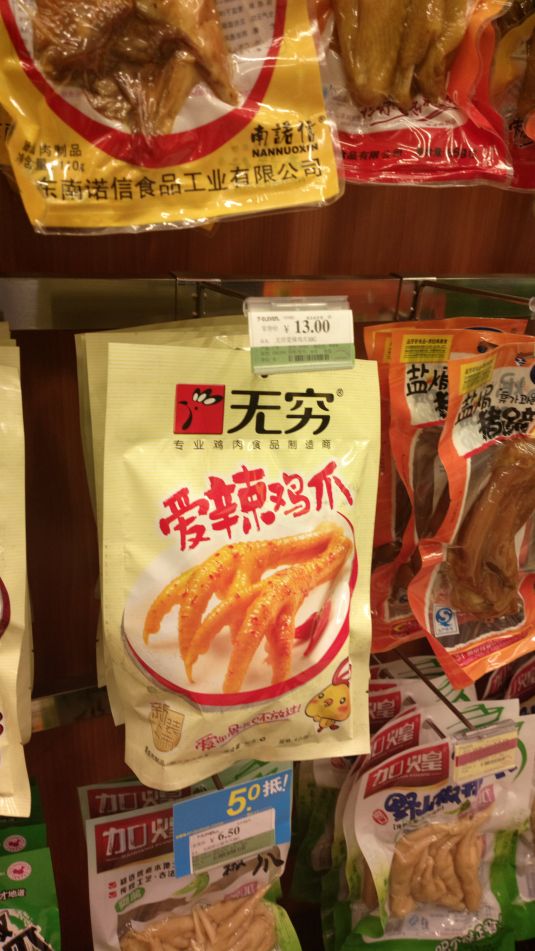 The campus also includes accomodation for around 7,000 staff, who can stay in digs for up to two years. This is partly to give graduates a soft landing - hiring the best engineers and computer science graduates is extremely competitive.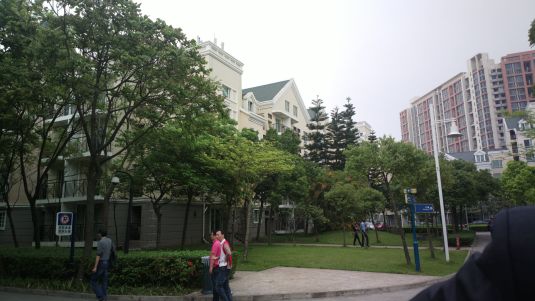 And here's a family by the social club. I'll leave you to work out what is wonderful and unusual about this picture. (Clue: that's not a doll in the pram).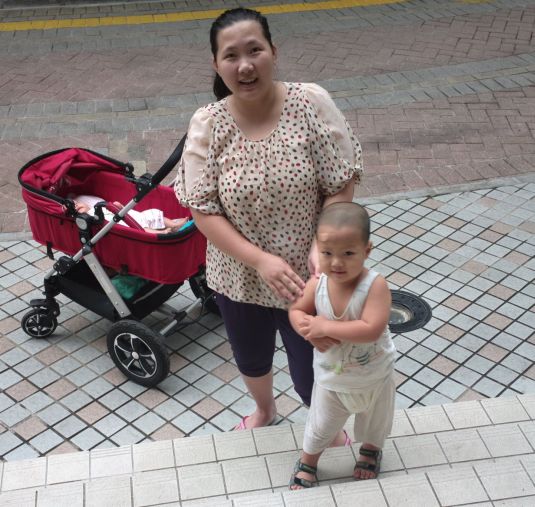 Over to the visitor centre where Huawei's wares are shown, from base stations to handsets.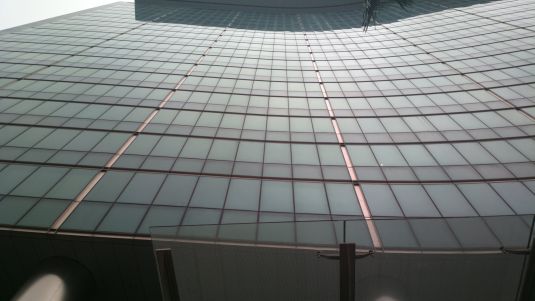 This article isn't a technology analysis, but it's worth noting that Huawei is only interested in business areas where the pipe is filled. This justified its entry into the phone market in 2011, where it has now risen to the No. 3 spot worldwide. Smartphones generate data - they fill the pipe.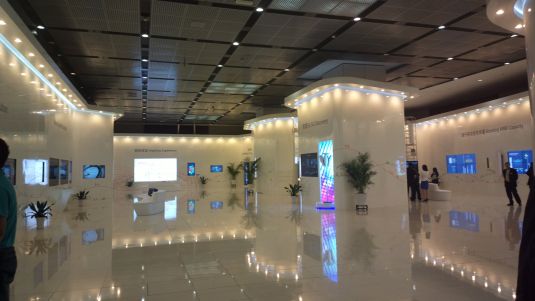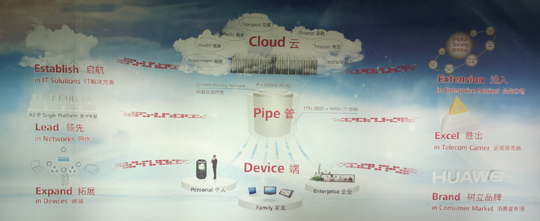 [ click to enlarge ]
A third of Huawei's revenue is from services, with some 25 customer centres world wide "helping" telcos with long term strategy. It's another example of Chinese rationality and planning. They started from scratch and realised they didn't have a clue in many areas - marketing is one of them. So they put themselves right in front of the biggest customers.

And here's another example. Huawei began life as a reseller in the late 1980s, selling PBXs into a country which had almost no land lines. Huawei's first hardware in 1994 was a cloned PBX box. But while nicking a design may have worked then, today you need IP clout to be a big telco equipment provider. This is the "Patent Wall".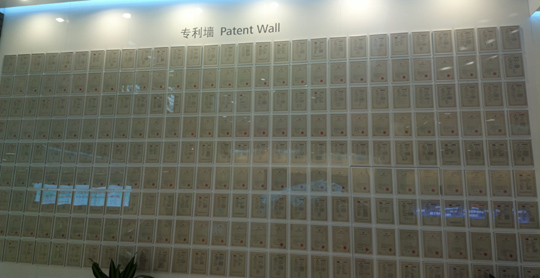 And a quick look in the car park:

There's a small area for bikes in the corner of a carpark dominated by European saloons and 4x4s - and the bikes are for shuttling between offices, or from the offices to the on-campus accomodation. Hardly anywhere in this great horizontal sprawl of modern Guangdong do you see bicycles - I saw one or two at night - it's built around cars and public transport. It's another way New China is "more like America than America".
And what does Shenzhen do for fun? Let's find out...