Entering the Dragon: A little data from Big China
Our man plunges into the eye of China's economic typhoon
Turn left for Foxconn, right for Huawei
After ten miles or so this sign appears: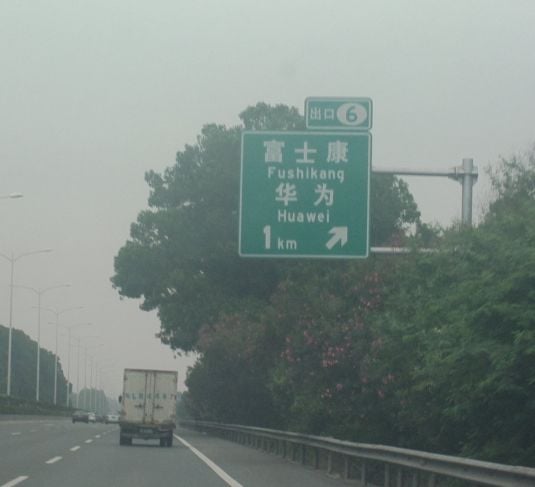 Indicating Foxconn to the left, and Huawei on the right. Yes, the notorious Foxconn facility that makes many of the world's smartphones and tablets. Estimates of the size of this Foxconn cluster vary wildly, the most recent being 400,000 workers. Huawei by contrast has some 40,000 on its campus, on the other side of the road.
The Foxconn HQ has fencing on the roof: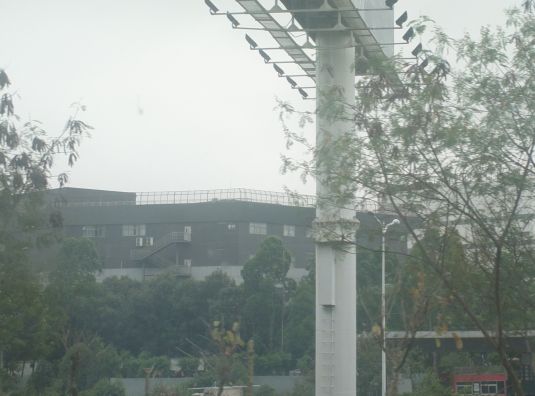 The suicide rate at Foxconn is lower than China in general, and lower than the USA - but it doesn't look good when anyone jumps off the roof. Into Huawei HQ we'll go.
Huawei's HQ is entirely white collar, reflecting the company's shift out of manufacturing (it still produces reference designs, but has outsourced the factories - handy when Foxconn is over the road). Here we'll find corporate planning, marketing and R&D. So we're looking at young engineers, marketing and corporate planning.
The central driveway mimicks Pennsylvania Avenue; that's one of severeal R&D facilities at the end. There are about 9 clusters of offices, lettered alphabetically.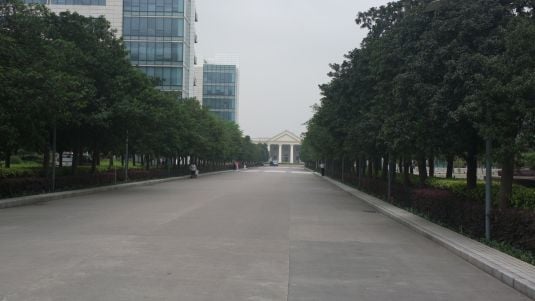 The clusters of buildings are all different styles, from the shock and awe glass-and-steel style you'd expece, to the attractive low rise marketing HQ: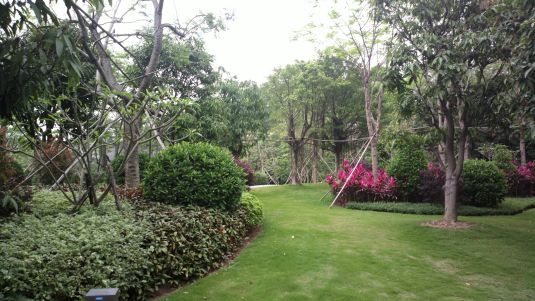 And here's the first surprise. Casually dressed, very young staff - there's hardly anyone over 30 here.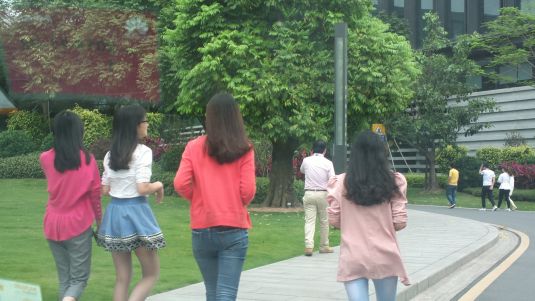 The staff canteen: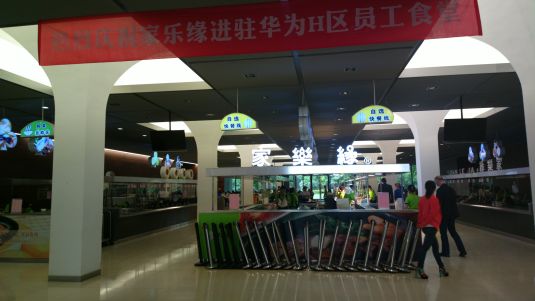 (Yes, you can bonk to pay).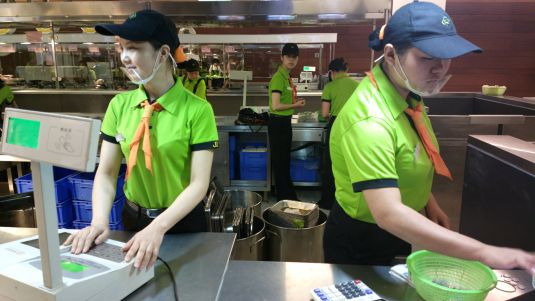 And another surprise for a first-time visitor to mainland China - they do very imaginative vegetable dishes. A surprise because most restaurants started by emigrants will go no further than plastic seaweed or soggy pak choi.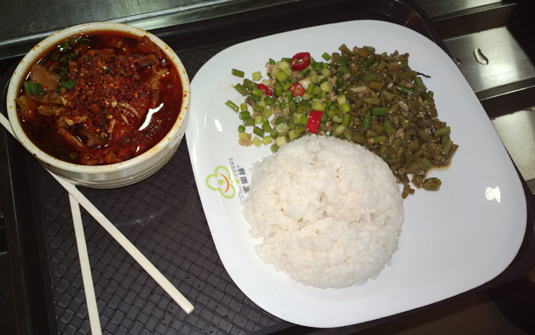 Sponsored: Minds Mastering Machines - Call for papers now open