Brunner does a runner: Beats designer must hand the brand to Apple
'Arguably one of the world's greatest companies,' right Rob?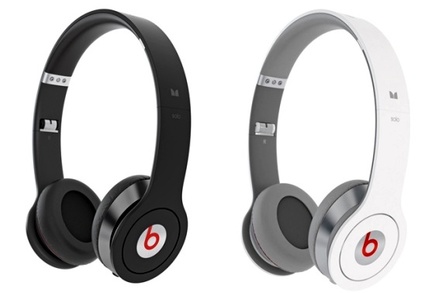 The man who designed the famous Beats by Dre headphones will not continue to work on the brand after its sale to Apple, it has been announced.
Robert Brunner was head of industrial design at Apple in the early '90s – where he worked on Macintosh, the original PowerBook and Newton – although he has quipped: "I sometimes joke that when I die, my tombstone will say: here lies the guy who hired Jonathan Ive."
He is now top dog at his own design firm, Ammunition, which looks after Beats' design. He first began working with the brand in 2006 after meeting up with Jimmy Iovine and Dr. Dre, who are now set to be the coolest members of Apple's executive board.
Although it is unclear what Apple is going to do with its largest ever acquisition, whatever happens Brunner will not be joining in.
In a statement, he claimed to be delighted that Apple and Beats had joined forces.
"We at Ammunition are absolutely thrilled that Beats—a business, a brand, a collection of products, and a group of friends that we have put so much of ourselves into—is becoming a part of Apple, arguably one of the world's greatest companies and certainly the most design-led company of our era.
As a studio focused on pushing the limits of what design can do to create new business opportunities, we cannot imagine a more validating outcome.
"Over the next few months, the design for Beats will transition away from Ammunition," Brunner continued. "It's tough to step down as Chief Designer for a brand I take so much pride in, but it certainly makes it easier knowing we are handing the reigns [sic] over to one of the world's most successful design teams."
So does this mean Johnny Ive will take over as the Beats don daddy of design? No one outside of Cupertino and the Beats posse knows yet, because it is far from clear what Apple intends to do with its new toy. Perhaps it will incorporate the bass-blasting Beats tech into its laptops, just like HP once did.
It'll all depend on what Tim Cooky Cook, J-iVe and Dre decide after they rap about it for a bit.
Sadly, the man who first gave Ive a job won't be joining them on the stoop.
Life ain't nothing but an iThing. ®
Sponsored: Minds Mastering Machines - Call for papers now open