Apple: Scrubbing may not yet have cleansed iThings of BLOOD
It is an accustom'd action with her, to seem thus washing her hands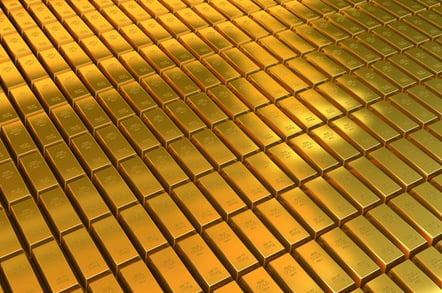 Apple has admitted that it does not know whether some of the materials used in its products are sourced from conflict zones.
In a report filed with the Securities and Exchange Commission, it admitted that four smelters and refineries whose products it uses have not yet definitively proved their materials do not come from war-torn nations.
The report (PDF) is signed by D Bruce Sewell, Senior Vice President, General Counsel and Secretary at Apple and considers the use of the materials gold, columbite-tantalite (coltan), cassiterite, wolframite, tantalum, tin, and tungsten, which it refers to as "subject minerals". These materials are used in Apple's iPhone, iPad, Mac, iPod, Apple TV, displays, and accessories.
Fruitchomp investigators assessed 400 smelters and refiners around the world to see if they were adhering to the rules set out in the Conflict-Free Sourcing Initiative's Conflict-Free Smelter Program (CFSP). This sets out guidelines to make sure firms don't source their minerals from war struck nations, particularly the Democratic Republic of Congo (DRC) and adjoining countries.
Starting in 2010, Apple began mapping the production facilities which refine its materials, in a bid to understand where the raw substances came from.
It claimed that the "best way to impact human rights abuses on the ground" in the Democratic Republic of Congo is to "to have a critical mass of smelters verified as conflict-free, so that demand from other questionable sources is reduced".
Earlier this year, Cupertino announced that all tantalum smelters in its supply chain had been designated conflict free.
However, despite this, it admitted it did not know whether four smelters were using materials sourced from conflict zones. Some 21 smelters and refiners used materials from the Congo, with of them 17 declared conflict free.
Apple wrote:
"The 4 remaining smelters and refiners have not yet undertaken a third-party audit. Apple commissioned a third-party review of publicly available information and found no reasonable basis for concluding that any of these smelters and refiners sourced Subject Minerals that directly or indirectly finance or benefit armed groups. Apple will continue to drive these 4 smelters and refiners to become CFSP-compliant or, if necessary, will require its suppliers to remove them from its supply chain." ®
Sponsored: Minds Mastering Machines - Call for papers now open