Huawei sprinkles more SDN dust on enterprise kit
Adds hooks to MS, VMWare, OpenStack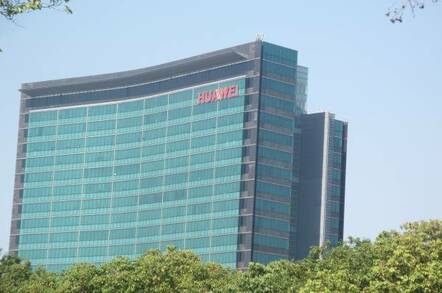 Huawei has expanded its software-defined networking support with the launch of the snappily-named Huawei Agile Data Center Cloud Connect Solution, which El Reg is reluctantly going to have to shorten to ADCCCS to stay within its keystroke budget.
The solution is based on two main components, the vendor says: its CloudEngine data centre swiches, and the Agile Controller platform.
The ADCCCS follows the usual approach: its aim is system provisioning and automation, with services represented by their own application profiles.
The Agile Controller can present services from the point of view of their application profiles, the physical network, and the logical network. Admins can create application profiles, the company says, and have these converted automatically into logical networks, which are delivered as configurations to network devices.
This, Huawei says, lets the environment migrate or adjust network resources on-demand "based on service requirements".
The Cloud Connect Solution takes this beyond Huawei's own kit, it says, with connections to:
VMWare – vCloud management, NSX network virtualisation, and VxLAN;
Microsoft's Cloud OS, which the company says has already been depoyed in China Mobile's Guangdong cloud data centre;
OpenStack and other mainstream cloud platforms; and
Huawei's own FusionSphere cloud platform.
The launch builds on Huawei's 2012 Cloud Fabric Data Centre solution, which Huawei Enterprise Network Product Line president Liu Shaowei told the company's conference has 1,800 of its top-end CE12800 switches deployed in more than 360 customers.
The full release is here. ®
Sponsored: Learn how to transform your data into a strategic asset for your business by using the cloud to accelerate innovation with NetApp