Clingy fondleslab owners TORPEDO industry forecasts
Slower than expected refresh rate makes analysts rethink yearly tablet-sales outlook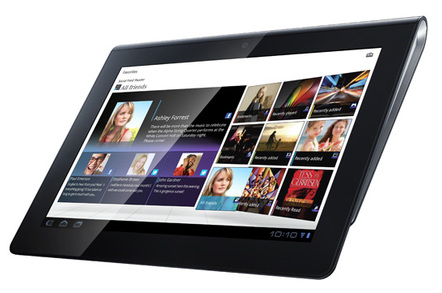 With tablet owners keeping their devices longer and passing older models on to friends and family, industry analysts ave been forced to rethink their ambitious predictions for market growth.
Research firm IDC says that it has lowered its 2014 forecast for the tablet market after researchers found that in many cases users were retaining their old tablets longer, which has slowed the anticipated refresh cycle and caused IDC to drop over 15 million tablets from the their original sales projection.
IDC now estimates that vendors will ship 245.4 million tablets this year, down from an earlier forecast of 260.9 million.
"Two major issues are causing the tablet market to slow down. First, consumers are keeping their tablets, especially higher-cost models from major vendors, far longer than originally anticipated," said IDC devices and displays program vice president Tom Mainelli.
"And when they do buy a new one they are often passing their existing tablet off to another member of the family."
Previously, analysts have said that they expect the tablet market to cool off this year as the boom of recent years gives way to a maturing market.
In addition to the slower refresh cycle, analysts noted that growth in the market for large-screen phones and "phablet" devices was further bringing down tablet shipments. IDC predicts that this year will see shipments increase by 12.1 per cent year-over-year, down from a 51.8 per cent growth clip in 2013.
Going forward, IDC projects that consumers will look to larger screen tablets, particularly as the size of smartphone screens increases and takes over some of the tasks performed by small-screen fondleslabettes.
The company estimates that this year, 47.3 per cent of all tablets shipped will be 8-to-11-inch devices and another 1.9 per cent will be 11-inches or larger. The difference will be even more pronounced by 2018, when IDC forecasts that 8-to-11-inch devices will take a 48.9 per cent share, and 11-inch-plus tablets 6.6 per cent.
Meanwhile, the company forecasts that smaller 7-to-8-inch tablets will take a hit in popularity, falling from 55 per cent of shipments in 2013 to a projected 50.8 per cent this year and 44.5 per cent by 2018. ®
Sponsored: Minds Mastering Machines - Call for papers now open