Skype to become 'Star Trek' style real-time translator, says Redmond
Allô? Cette vidéo est une boîte de puanteurs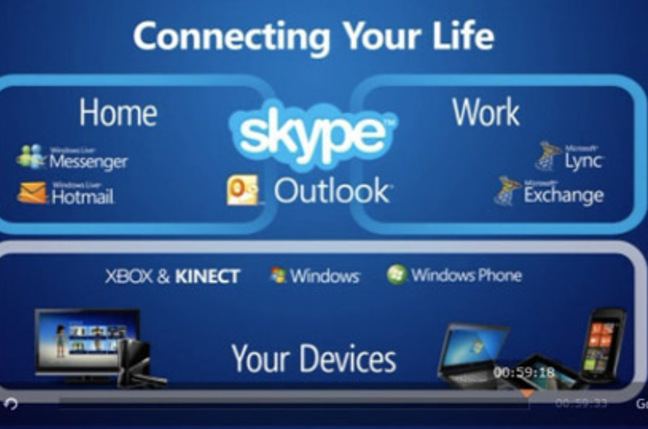 Microsoft has demonstrated real-time translation of conversations conducted over Skype.
Redmond showed off the tool at a shindig called Code Conference in California, and released the video below to show it off. The video uses Redmond's usual oh-so-shiny optimistic style. If you want to see the translation in action, fast forward to about the 1:15 mark. If you can't bear that, the video shows Skype re-voicing speech in a machine-generated voice after what looks like less than a second of processing time.
Microsoft's live translation video
Microsoft's revealed a little about the development process for the tool, writing that its machine translation efforts are a decade or more old and kicked up a gear around 2010 after its researchers started "... using senones, small pronunciation fragments, as the training targets for neural networks."
Doing so "led to a major boost in performance, improving speech-recognition accuracy by 16 percent." Subsequent tweaks improved performance repeatedly and Redmond now feels it will be possible to release a Windows 8 app offering real-time translation "later this year as a limited beta".
That status suggests the service needs a shakedown before Microsoft will know if its translations are les noix du mutt. Either that or the service requires a fair bit of computing power to deliver. Which may not be a bad thing: not many Skype users hand over cash to use the service. Live machine translation could be a way to change that, which would help to fund the service's general – and translation – operations. If Microsoft is able to do so, it might make the colossal price it paid for Skype look rather more sensible. That live translation will also make its Lync unified communications kit vastly more useful for business is another upside. ®
Sponsored: RAID: End of an era?