PEAK NAS? Peak NAS. I reckon we've reached it
Our man on the data centre floor thinks the filer arena will plateau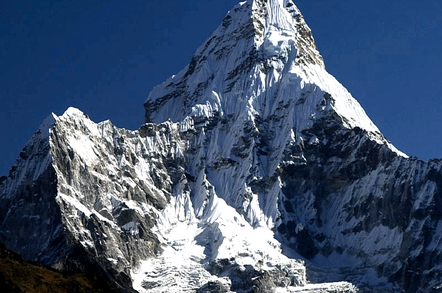 Storagebod So it seems IBM has finally decided to stop reselling NetApp filers, and focus on its own products instead. I'm also waiting for the inevitable announcement that it will stop selling the rebadged Engenio products, as there is s fairly large crossover there.
In fact there is more crossover between IBM's own Storwize range and the Engenio range than there is between IBM's NAS and NetApp's NAS. So I guess we'll probably see V5000u and V3700u announcements in the future. And if IBM really wants to be vicious, it'll tout the external virtualisation capabilities of the Storwize Unified Devices and its much larger support matrix for external devices.
But have we reached "Peak NAS"? I'm beginning to feel we may have – certainly in the traditional filer-space. Sure there is growth today, but people simply don't want to store their oceans of data on expensive filer devices, and pretty much all of the filer devices are expensive.
They are certainly more expensive than some of the commodity plays, but they also are fairly close to the cost of all-flash arrays, especially when you start looking at the inevitable software options that you have to license to make them work well.
NetApp really grew on the back of EMC-owned VMware; it was always amusing that when a VMware sales team would turn up, it would often be with a NetApp salesman in tow and never an EMC salesman.
It is only in the last couple of years that there has appeared to be a closer relationship between VMware and EMC. Of course, VSAN means that VMware doesn't really want to turn up with any storage partner these days.
NetApp's challenge is going to be how to make itself relevant again and reinvent itself; from what I know about FlashRay, this is probably the most promising all-flash array technology from a mainstream vendor, but they need to ship.
And they need to work out how to survive in a market that is going to be driven by price: no one is going to pay $1000s per terabyte to store home directories and unstructured data – compressed or deduped.
I guess it's the same challenge every vendor is struggling with. It just feels as though NetApp is struggling more than most. ®
Sponsored: Minds Mastering Machines - Call for papers now open