World's first ever Nobel Prize winning integrated circuit to be auctioned
Pah, what's the point, it would be rubbish for playing Crysis, etc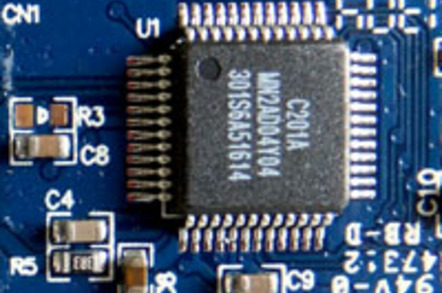 Are you a chip nerd with $2m to spare? Then you're in luck, because a historic prototype of the world's first integrated circuit is set to be auctioned at Christie's.
The expensive piece of computing history was invented by Jack Kilby at Texas Instruments in 1958 and demonstrated that an integrated circuit could be squeezed onto a single chip.
He was awarded the Nobel Prize for his invention, which kickstarted the microchip revolution.
The prototype integrated circuit was built in 1958 and made from a doubly diffused germanium wafer with flying gold wire and four leads. It was actually built by Tom Yeargan, who also built another silicon circuit with five gold and platinum leads which will be included in the lot.
The lot is part of the Sale of "Fine Printed Books and Manuscripts Including Americana," in New York. It will be on pbulic view in London, May 22, 23, 27 and 28, at Christie's in South Kensington.
So what might this be useful for? Let us know. ®
Sponsored: Learn how to transform your data into a strategic asset for your business by using the cloud to accelerate innovation with NetApp