You can take VMware off the desktop but you can't take the desktop ...
Virtzilla releases tech previews for 16-vCPU Workstation and Fusion desktop tools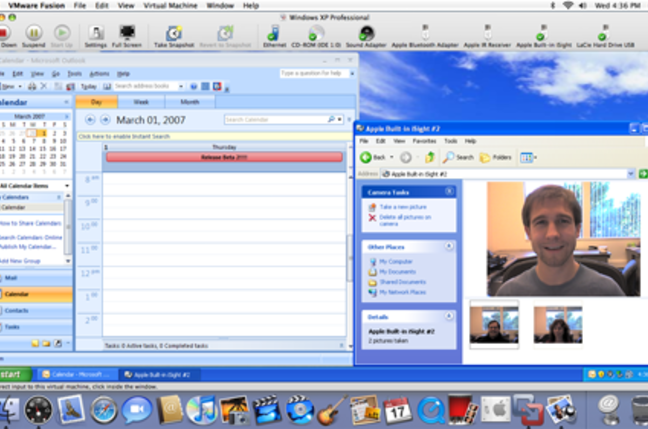 VMware released its first product in 1999, in the form of the desktop virtualisation product Workstation.
Today, the company is a sprawling global concern that is trying to get control of the world's data centres. But it is still fond of desktop virtualisation and still in touch with the community that appreciates it, so much so that it has just popped out "technology previews" of version 11 of Workstation and version 7 of its Mac OS companion Fusion.
Workstation 11 will be a significant release capable of running significant virtual machines with up to 16 vCPUs, a number that should please the many VMware admins who run labs or testbeds inside the tool.
Intel Haswell and AMD Jaguar are fully supported, while Intel Broadwell and AMD Steamroller "have been made to be compatible" with the tool. It's also now possible to dedicate graphics memory for guest operating system. The latest versions of f Windows, Ubuntu, Fedora, RHEL and OpenSUSE are all supported.
Fusion 7 gets better at handling Windows 8 VMs and pre-release versions of Windows. There's also the chance to "configure the use of integrated or discrete graphics cards on Mac Book Pros with more than one GPU" and better handling of retina-class Apple displays.
Both of the tools are available now, but with dire warnings about what will happen if you run them in production environments. The download pages – here they are for Workstation and Fusion - both include licence keys that will work until October 15th, 2014. With VMworld San Francisco scheduled for late August, Vulture South would make a small wager that press releases about the finished products emerge at the show, but the actual products emerge closer to the expiry of the previews. ®
Sponsored: Are DLP and DTP still an issue?