Microsoft swats away FBI request for Office 365 subscriber data
Says it has its customers' backs in the courts – if the customers are important enough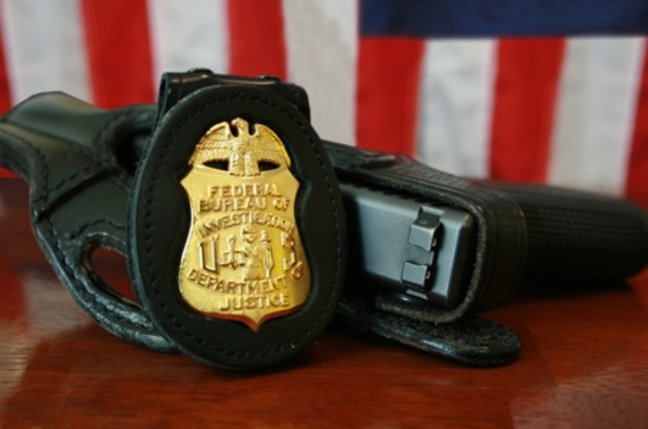 Microsoft has successfully challenged a secret letter from the Federal Bureau of Investigation ordering it to turn over data from one of its Office 365 customers, court documents made public on Thursday have revealed.
The documents, which remained secret until they were unsealed by the US District Court in Seattle on Wednesday, show that the FBI had sent Microsoft a National Security Letter (NSL) last year requesting "several categories of information" about a single, unnamed enterprise customer.
One of the more notorious provisions of NSLs is that they come equipped with a "gag order". Companies that receive them aren't allowed to discuss their contents with the customers they target – in fact, they aren't even allowed to reveal that the letters exist at all.
That didn't sit well with Redmond, according to a Thursday blog post by Microsoft chief counsel Brad Smith.
"Last December I announced that Microsoft was committed to notifying business and government customers if we receive legal orders related to their data," Smith wrote. "Where a gag order attempts to prohibit us from doing this, we will challenge it in court."
In the case of this particular customer, the software giant went for broke. The unsealed court papers [PDF] reveal that Microsoft challenged the validity of the gag order on multiple grounds, including that it was unconstitutional.
The clause violated First Amendment protections on free speech, the filing claims, because it attempted to restrain speech without judicial review. The NSL statutes don't even require the government to bear the burden of proof once in court. What's more, Microsoft's filing alleges, the gag order was too broad would have lasted "an impermissible length of time" – i.e., forever.
Microsoft's attorneys further argue that by seeking to interfere with judicial review of law enforcement's information requests, the NSL's gag order violated the US Constitution's separation of powers clause.
Finally, the filing says, the NSL laws do allow a court to set aside a particular NSL if the court finds that compliance with it would be "unreasonable, oppressive, or otherwise unlawful."
In the end, Smith says, Microsoft never disclosed the requested data to the FBI. But hold on; there are a few catches here.
For one thing, a judge never had to decide the matter in this particular case. Once Microsoft filed its challenge to the NSL, the FBI decided to withdraw the letter. In other words, it dropped the matter voluntarily.
That might sound like an acceptable outcome, but it's not clear why the FBI chose to withdraw its NSL. On the one hand, it could be that Microsoft's challenge looked airtight enough that the courts would find in its favor.
On the other hand, it could just be that, as the court papers explain, "the FBI obtained the requested information through lawful means from a third party, the Customer, in a way that maintains the confidentiality of the underlying investigation."
And there's one more thing to consider. Note that Smith says Microsoft is willing to go to bat in the courts for its "business and government" customers – and he narrows that down even further later in his post.
"Fortunately, government requests for customer data belonging to enterprise customers are extremely rare," Smith wrote. "We therefore have seldom needed to litigate this type of issue."
Not an "enterprise customer"? Maybe you're just an individual Office 365 Home Premium customer, or you have a subscription to one of Redmond's plans for small or midsized businesses? Don't expect Microsoft to go to bat for you if it gets an NSL for your data – and don't expect to hear about it, either. ®
Sponsored: RAID: End of an era?