Silent Circle raises $30m to make more anti-snoop smartphones
Privacy comms firm says money will meet Blackphone demand and fund growth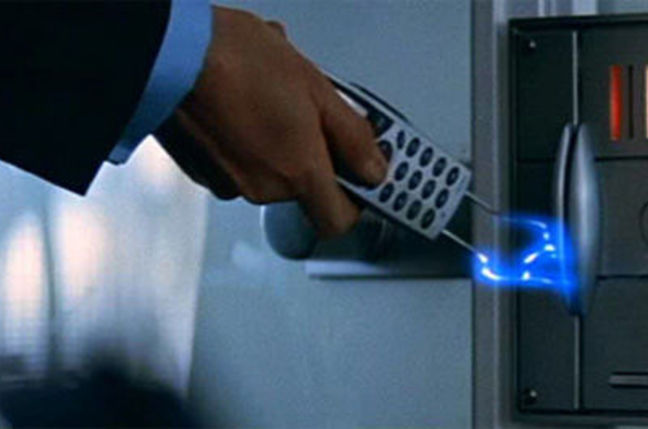 Silent Circle, the privacy mobile firm that touts anti-snooping hardware and software, has raised $30m in new capital and added a few new faces to its board.
The firm claimed it needs the cash pile to meet "overwhelming demand" for its Blackphone, the smartphone that's marketed as an anti-eavesdropping device.
The mobile was released earlier this year into a market primed to be interested in a privacy-focused machine after the NSA snooping revelations, even if its developers admit it's not "NSA-proof". The handset comes loaded with a hardened version of Android called PrivatOS and a suite of Silent Circle apps and other privacy tools.
Silent Circle apps are also available separately for both iOS and Android phones to encrypt calls and texts, although security experts have questioned just how private they can make communications if the person on the other end doesn't have the same sort of precautions in place.
However, that doesn't seem to be affecting the firm's growth, which is another of the things it wants all those millions for.
"Awareness of global privacy threats is irrevocably affecting individuals' and businesses' behaviour and driving worldwide demand for Silent Circle's unmatched secure communication technology, calling plans and Blackphone devices," boasted the firm's chief exec and co-founder Mike Janke.
"We now have the resources to meet the demand for our encrypted mobile voice, video, secure file transfer and international secure calling plans."
Along with the money, Silent Circle also took on some new hires. Investor Ross Perot Jr, who provided some of the funding, is getting a seat on the firm's advisory board along with former chair of BT Sir Peter Bonfield and ex-Dell exec Anurag Jain, who will be vice-chairman of the board. ®
Sponsored: RAID: End of an era?