Wolfenstein: The New Order ... BLAM-BLAM! That guard did Nazi that coming
Es wird Blut geben, viel Blut
Shoot the moon
That said, the cinematography and engrossingly gory aesthetic make up for any jagged edges visible on closer inspection. I especially enjoyed fighting around the Nazis' personal planetarium detailing their space programme, which reminded me instantly of the recent B movie Iron Sky or at a push, Moonraker.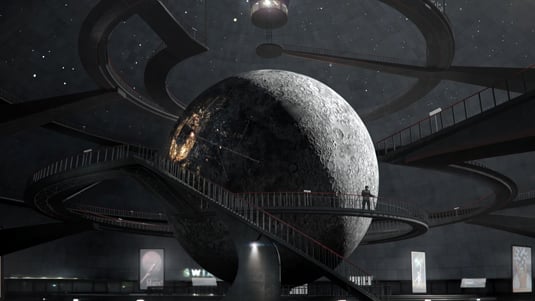 Every self-respecting baddie needs a space programme
When my health drops to 87 per cent it will quickly regenerate to 100 per cent. All well and good, but if I take more damage my health will only regenerate to the nearest 20 per cent increment. Luckily, I can overcharge my health by picking up the abundant health packs and armour to be found in every nook and cranny.
The developer, Machine Games, have used this hi-tech Nazi timeline to create all kinds of awesome cannon fodder, hulk-like cyber-men and giant robots with furnaces for bellies. They all scrabble for cover at the sight of my impressive dual-wielding prowess – and luckily, most buildings and detritus are destructible under a sustained barrage.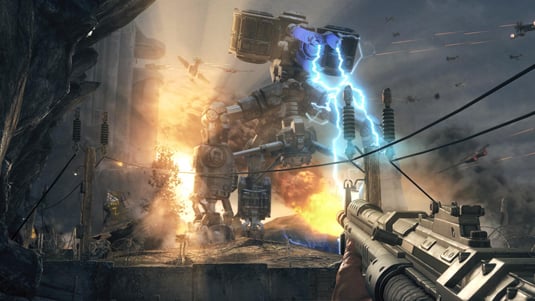 No shortage of mech tech to battle against
I'm not sure whether it's my new Creative VO ZXR gaming headset but, boy, this game is tooth-rattlingly loud. There seems to be a constant drilling of gunfire, buzzing of drones, stomping and exploding metal behemoths.
One of my favourite parts of the game was the four perk tiers – Stealth, Tactical, Assault and Demolition – which level up depending on my play style. This, and the multiple storylines, give Wolfenstein good replay value. I like to play stealth, so as I ticked more boxes, I unlocked more perks, and B.J. became better at being stealthy.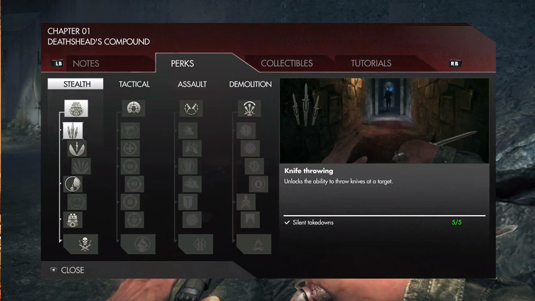 Perks of the game
For the first few hours, I was all about sneaking up behind a guard for a silent stiletto takedown, so now I'm scarred by witnessing the multitude of ways you can stab a Nazi in the ear. Accessing my map was extremely important, and once I had acquired Scout level two I could spot those annoying commanders on my map. Commanders are a right pain as once alerted to my presence they will signal an alarm and everybody and their cyber-dog comes to have a go.
Always be on the lookout for acquiring collectables and Enigma codes, which unlock anything from concept art to bonus game modes. After coming across pages of Ramona's diary, which seems to be an Anne Frank for perverts, I felt the game went from being cartoony to a bit depressing and rapey, but hey, it just gives me another reason to murder more Nazis.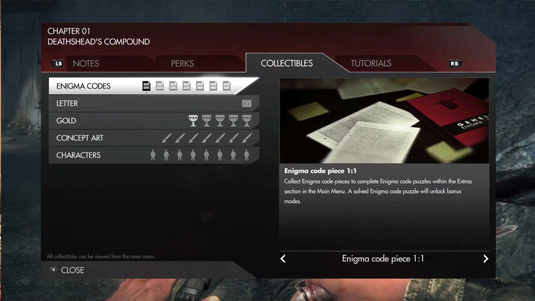 Code warrior
The Reg Verdict
Wot no multiplayer? With a playtime of about 20-plus hours and no multiplayer, some may quibble at the £40 price tag, but personally I can't think of a more brutally entertaining way to spend this coming Bank Holiday weekend. ®

Wolfenstein: The New Order was tested on the PlayStation 4, but is also available (with an 18+ certificate) for the PlayStation 3, Xbox 360, Xbox One and PC, priced £39.99.
Sponsored: Minds Mastering Machines - Call for papers now open