You know all those resources we're about to run out of? No, we aren't
We seem to have an infinite supply of bullshit, too
We get it, you care about the planet. But don't make alarmist nonsense about resources the basis of your arguments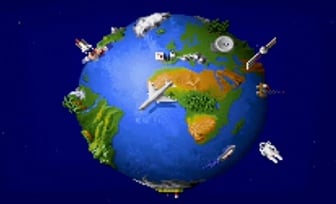 There's not enough to go around, you know...
All of which brings us to the much larger problem. We do have environmental problems, specifically climate change. We do have resource constraints, it's just that we don't have the ones that everyone wants to talk about.
And we don't have sensible policy discussions about the ones we do have (knowledge most notably), because that wellwater of science is so horribly polluted by these displays of ignorance. There simply isn't any metal or mineral that we're going to run out of in anything approaching a human timescale.
I spent some time running through the reserve, resource and total availability estimates a few months back and got too bored to finally complete it. There simply wasn't anything at all likely to run out within a few thousand years and who in hell wants to try to predict extraction technology or prices beyond that?
And it's for this reason that all that planning that people are trying to do about the imminent exhaustion of mineral reserves is just so pointless. There's not going to be a shortage of minerals, yet our entire politics on the subject is based upon the assumption that we will.
Thus we get told we must recycle more; limit human civilisation; the poor cannot be allowed to become rich for there's no resources – hell, there are those who insist that we can't even have, as above, green energy because there's not enough metals to make the solar cells from. This is all total horse-puckey.
Even going back to the Club of Rome and Limits to Growth we see the same problem. They assumed that mineral resources were 10 times mineral reserves. It's a central assumption too and it's how they reached the idea that we're about to run out of everything. But there is no relationship at all between the two.
Worse, the expense of confirming reserves means that we only tend to do it for resources that we're going to want to use in the next 30-50 years. Meaning that if you do make their assumption, that resources are 10x reserves, and reserves are usually only a 30-year supply, then your assumption itself is what leads you to the conclusion that there's only 300 years' worth left.
All of which should really rather scare us all. For it really is the way the world is run today – on the basis of conclusions reached from faulty assumptions. And if you're not worried that the world is ruled by the misinformed who want to plan your life on the basis of their misunderstandings, then what would it take to scare you? ®
Sponsored: Is your data centre being overwhelmed by rapidly converging technologies?