Apple vows to squash iMessage SMS-KILLER
Cupertino: We will no longer punish mobile turncoats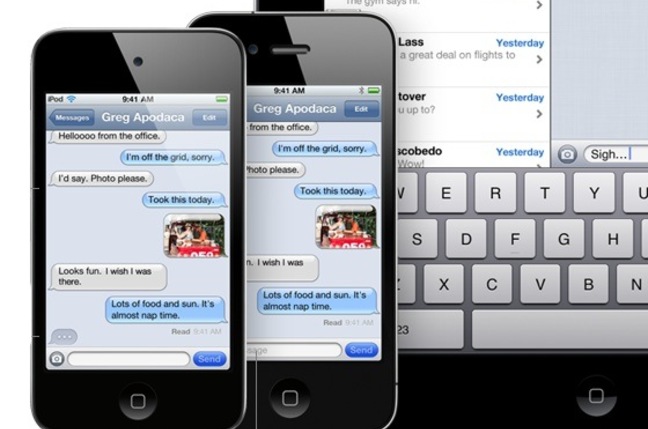 Apple has 'fessed up to an iMessage problem that occasionally clobbers iPhone-toting fanbois if they use non-iOS mobes and vowed to fix it.
The long-standing iMessage issue means that people who change to using another device which doesn't have iMessage – such as one running OS Android – may not receive all of their text messages.
This issue is down to iMessage itself, which turns incoming texts from other Apple users into proprietary messages which can only be read on iThings. If the turncoat fails to disable iMessage on their old device before switching over, some of their messages from other fanbois or fangurlz are chewed up and turned into Apple's own format, making them unreadable.
Cupertino's problems were compounded when it experienced a server glitch which prevented Apple users from reliably disabling iMessage from their hardware before exchanging it for another device from outside Apple's walled garden.
Luckily, Apple has promised to sort it all out in an update. "We recently fixed a server-side iMessage bug which was causing an issue for some users, and we have an additional bug fix in a future software update," Apple said in a statement to ReCode. "For users still experiencing an issue, please contact AppleCare."
We've all known about the bug since 2011, but it has niggled the public consciousness in recent months after a Californian user decided to launch a class action looking for $5m in compensation. ®
Sponsored: RAID: End of an era?