Web firms, DON'T PANIC: The Euro Google 'right to be forgotten' isn't a problem
Not for you, anyway ... but yes, it's a problem for Big Scrape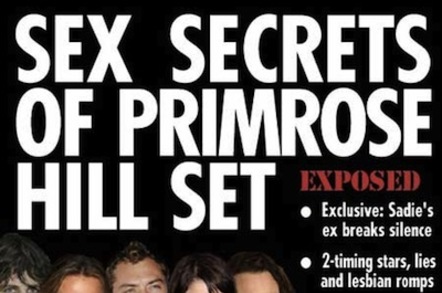 Comment Are you an internet company? Beware of companies and organisations purporting to "help" European firms interpret the new Google privacy ruling. you may find yourself taking unnecessary mitigation measures - and fuelling the trolls.
Last week, the ECJ ruled that Google was subject to European privacy and data protection laws, leading to a rash of alarmist and often inaccurate stories. Trade groups and law firms have piled onto the bandwagon, issuing dark warnings to startups. But the advice could lead companies to spend unnecessarily - since the ruling doesn't apply to small companies, only huge multinationals.
The problem is, as with the media reporting, that much of the interpretation of the ECJ ruling on offer this week is misleading. The ruling only applies to companies with enormous societal impact - like Google, and possibly Facebook. A startup with few users is not considered to have huge reputational impact.
Paul Sanders, who started Shoreditch's oldest digital company - and opened one of the world wide web's first "user generated" sites, the Nowhere Guide of 1993, told the Register that small digital companies spending on mitigation against the ECJ should save their cash.
"They're totally wasting their money," Sanders told us. "There are normal rules that apply to being a publisher, and to being a platform that allows others to publish. Any startup should take account of those rules just as it takes account of other rules in society. But nothing has changed."
So advice spent on legal fees to mitigate against the ECJ will be money wasted. So, too, is money allocated to hiring "takedown teams". The large multinational companies affected can bounce the complaint to a court, where an Information Commissioner or judge will decide on the merits of the complaint.
(Don't take our word for it. Check for yourself online - it's about search engines - and specifically search engines with a far greater impact than publishers of a web page. Any guesses?)
Never let a crisis go to waste
So we can largely disregard media alarmism of the sort which has been all too common in the wake of the ECJ ruling.
In particular we can disregard the doom warnings from "digital economy" lobby group Coadec, founded in 2010 but recently reactivated. Guy Levin, a former special advisor to George Osborne who joined Coadec in March, gloomily foretells that:
"It can only be a matter of time before similar requests go to other platforms and services."
Levin quotes two sources - neither of whom is a lawyer, and one of whom is Jimmy Wales. Both get the ECJ ruling badly wrong; Wales even insisted it applied to news organisations, ignoring the public interest defence explicit in the ECJ ruling.
Coadec, it is not surprising to find, was set up with funding from Google. Many of the issues Coadec raises - such as lobbying for weaker laws defending intellctual property - are aligned with Google's own commercial interests, and echo its own lobbying. Google, after all, makes its money by assembling pages full of other people's IP and placing ads in them.
Levin confirmed to us (via Twitter) that Google has made further donations to the groupuscule since launch, and that TechHub is also a Coadec funder. That gives Google two throws: TechHub is jointly funded by BT and Google. But Levin insisted: "we retain policy independence".
Google makes donations to no fewer than 150 US pressure groups, a recent Washington Post investigation revealed, with a useful interactive graphic here illustrating the advertising behemoth's enormous influence over the technology policy agenda, and over media discussions of technology. One unique company's policy position is echoed and re-echoed, and turns into the "digital sector consensus". This squeezes out alternative policies, and different points of view.
This was illustrated this week. The ECJ ruling could just have easily been reported as a judgement empowering the individual against large multinational corporations - which it is. Instead, Google's private concerns about its own costs and liabilities were portrayed as a national emergency.
So relax, startups – unless you're a search engine that expects to have the global, reputational impact that Google does now by (say) tomorrow morning, you don't have to worry about the ECJ's privacy ruling.
The casual reader may marvel at how closely the technology consensus we seem to reach these days always aligns so closely with the concerns felt by just such a mighty scraper advertising platform (sorry, "search engine"). ®
Sponsored: Minds Mastering Machines - Call for papers now open