Rival BT sics ad watchdog on EE: ASA growls at 'most reliable broadband' claim
Ads body says footnote qualifications don't cut it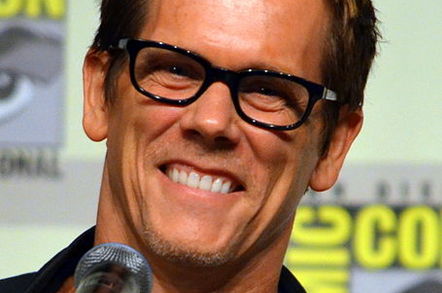 BT has successfully shot down EE's claim in a direct mail ad that it offered "Britain's most reliable broadband for staying connected".
The telecoms giant convinced Blighty's advertising watchdog that EE had misled customers in three different ways.
BT argued to the Advertising Standards Authority that EE had failed to substantiate its bold broadband claim, because an Ofcom report it referred to in its ad did not appear to include any direct measurement of connectivity.
The ASA agreed with BT's complaint. It said that the carrier of UK's T-Mobile and Orange networks had misled would-be subscribers, most of whom "would understand the ad to mean that EE offered the most reliable broadband in terms of maintaining a broadband connection and had lower drop-off rates than their competitors, enabling customers to 'stay connected'."
Lax evidence to back up that claim, the regulator said, meant that EE was unable to demonstrate to customers that its broadband connection was better than those offered by rival ISPs.
BT also berated EE for being a bit creative with metrics on latency, jitter and packet loss.
On that point the ASA sided with BT. It said:
We noted ... that although each of the relevant graphs appeared to show that EE scored lower than their competitors, the report clearly stated that those differences were not statistically significant when compared to BT. Therefore, we considered that the report did not demonstrate that EE was superior to BT in relation to those measures.
Finally, BT was victorious against EE's "most reliable broadband for staying connected" claim, because the company had misled punters by not being clear that the ad referred only to fixed line connections, rather than a mix of fixed line and wireless router performance.
Once again, the UK's ad watchdog agreed with BT.
It said that EE's qualification in a footnote that stated "Based on Ofcom report on UK fixed-line broadband performance" was not prominent enough.
"Most consumers," the ASA added, "would believe 'broadband' referred to the internet connection from the telephone network to an internet enabled device, including the wireless connection transmitting the broadband connection from the router to the device."
It said:
We noted that EE had not provided any evidence to demonstrate superior wireless router performance in relation to the maintenance of a connection.
EE admitted that it had screwed up by failing to reference packet loss in the footnote text of its ad. But on all other points, it insisted it had done nothing wrong.
The ASA ignored those pleas and told EE that the ad must not appear again in its current form. It said the company also needs to do a better job when referencing stats in any future claims. ®
Sponsored: Learn how to transform your data into a strategic asset for your business by using the cloud to accelerate innovation with NetApp