Uncivil engineering: US society skewers self-published science
Your journal article is our copyright, shouts American Society of Civil Engineers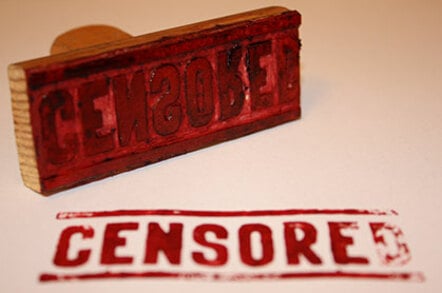 If you thought civil engineers were one of society's more conformist cohorts, think again: according to the American Society of Civil Engineers, they're rampant copyright pirates.
Their crime is to publish full versions of their own research papers online, once those papers have been published by the ASCE's journals, and they've been swept up in a general crackdown by the society.
As noted over at TorrentFreak, the society has engaged Digimarc to kick off a crackdown on the practise, and has started sending out take-down notices to engineers in academia.
Google says in its transparency report it's received 131 take-down requests from Digimarc since March 2014, covering more than 1,200 individual URLs.
It should be noted that other take-down notices sent to Google seem to be targeting sites that have nothing to do with the researchers – freescienceengineering.org, for example, is a Russian site that's now showing a 403 notice to visitors. There's also a bunch of user-upload "free ebook" sites.
The take-down notices being sent to individual researchers state that Digimarc has been authorised to issue the notices to "infringers that illegally post or sell ACSE content as well as search engine services such as Google or Yahoo on ACSE's behalf, with the aim that the search engine services do not list the URLs of the copyright infringing copies, including those URLs that may be hosted at university or academic host sites".
Universities that show up in the Google Transparency Report list include Princeton, the Indian Institute of Technology, UC San Diego, the University of Waterloo in Canada, Yonsei University in Korea, Caltech, Arizona State, Georgia Tech and a host of others. ®
Sponsored: Minds Mastering Machines - Call for papers now open