OpenStreetMap declared ready for paid use after satnav app debut
Now you can blame the world for getting lost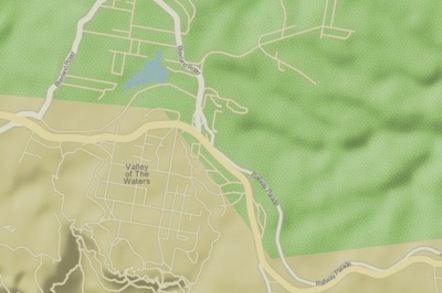 Back in 2012, location-based social network Foursquare decided spatial data from the OpenStreetMap (OSM) project was better than the comparable data from Google. Now the crowdsourced mapping project can point to another success: its first inclusion in a commercial satellite navigation app.
That app is Telenav's Scout for iOS, a satnav app that adds speech and turn-by-turn navigation if you cough up for the Scout Plus upgrade. Telenav says it will also use OSM for its Android version once its devs get the job done.
Telenav's got skin in this game: OSM founder Steve Coast is on its payroll and now glories in the title of "head of OSM". Coast's also blogged that OSM wasn't really up to the task of enabling turn-by-turn navigation. Telenav, he says, has thrown "approximately a zillion man-years" at the chore of making OSM ready for commercial consumption.
"We've spent time automatically and manually correcting things in OSM to bring it up to what a consumer would expect to see," he writes. "We've spent time drive testing. We've sent real people out across the United States with Scout using OSM to find out how it works. We're very happy with the results."
Those results, he adds, won't be perfect … just like most maps. Coast and Telenav are betting, however, that OSM's crowdsourced data collection model will result in maps that constantly improve and that the experiences of users will help to produce a good realtime update service.
The company's betting that idea has currency worldwide: Scout previously offered US maps only, but by adopting OSM it now says it is fit to navigate the world. ®