Brits to vote: Which pressing scientific challenge should get £10m thrown at it?
Non-resistant antibiotics, 5 others battle for Longitude cash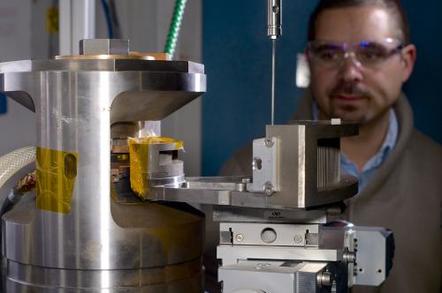 Regular Brits are going to get to decide which of humanity's challenges will get a £10m shot at being solved, in a new prize from the UK government and charity NESTA.
The Longitude Prize wants to hand over the millions to the best idea for sorting out one of six problems facing the human race - eco-friendly flight, sustainable food, safe and clean water, non-resistant antibiotics, a cure for paralysis and independent living for those with dementia.
While the committee that picked out the six issues will ultimately decide the winner of the cash pot, they're going to let the British public vote on which of the six problems should be the focus of the prize this year. The vote will take place between 22 May and 25 June through the BBC's Horizon website and by text.
"This prize will challenge scientists to tackle one of today's greatest scientific problems. What makes this prize so innovative however, is that the public will be given the power to decide which area of science and society will benefit from this funding," said UK science minister David Willetts. "This is everyone's opportunity to play a part in what could be the next scientific milestone."
The prize, announced yesterday, marks the 300th anniversary of the Longitude Act of 1714, when the British government decided the best way to figure out how to pinpoint a ship's location at sea was to offer a prize to the public.
Folks could already find their latitude from the position of the Sun at noon, but it was longitude that was proving to be a bit of a stumper. Since the Earth rotates at a steady rate, there is a direct relationship between time and longitude and having a clock on board that kept the time at a distant reference point allowed sailors to work out their position. A watchmaker, John Harrison, invented the marine chronometer for the Longitude Prize, though he was never awarded it. After much argument, he was given some reward from Parliament, but the original prize money was never given to anyone. ®