Multiplayer Elite to debut on May 30th
While you're waiting, why not read an official Elite novel by X-Men and Dredd scribe?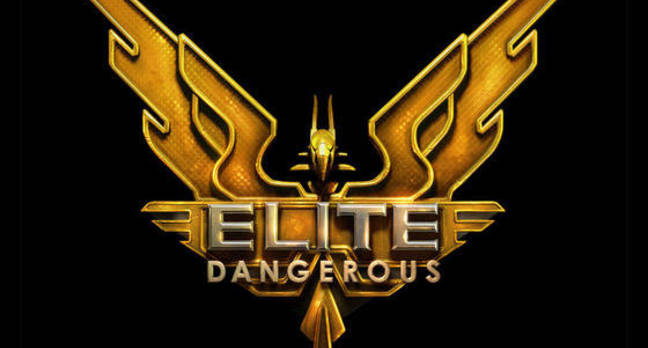 Elite:Dangerous, the multiplayer revival of eighties classic space trading game Elite is on track for beta release on May 30th.
The game's resurrection has come about thanks to a 2012 Kickstarter campaign that saw over 25,000 folks stump up at least £5 apiece and £1.57m in total to revive the game.
The development process has proceeded apace with a fourth Alpha released last Friday, along with a promise that May 30th will see the release of a beta of the multiplayer "Premium" edition. They're not kidding about the "Premium" moniker: it'll set you back £100.
If you'd rather not part with that much cash, developers Frontier also seem to have cobbled together a publishing deal of some sort. Three volumes in a loosely-linked series set in the Elite universe have started to appear in online bookstores, all by authors apparently reared on and/or so keen on Elite they couldn't knock back the chance to pen a tale based on the game. Nemorensis by occasional Judge Dredd and current X-Force scribe Simon Spurrier, Docking is Difficult by Gideon Defoe of "The Pirates!" fame and Elite: Wanted by science fiction authors Stephen Deas and Gavin Smith writing as Gavin Deas are all on sale now for those who need an Elite fix before the full Windows version of game lands some time before year's end (a Mac version will follow 90 days later.)
For many of you we expect the video below will suffice, as the action it depicts shows Elite's revival looks to be in good hands. ®
Bootnote
The author of another book in the Elite series gets in touch:
@TheRegister Research boys - there aren't just 3 official @elitedangerous novels. Here's another for starters! http://t.co/wB5nTc2gBM

— Drew Wagar (@drewwagar) May 20, 2014
Sponsored: Are DLP and DTP still an issue?