FINGERS CROSSED: Apple and Samsung said to be hammering out settlement
Could Android patent wars be nearing a merciful end?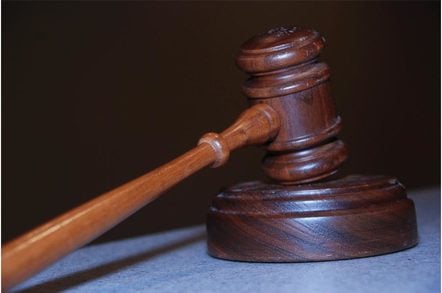 Apple and Samsung are reportedly in talks to settle all of their patent litigation cases, possibly bringing an end to the mobile giants' years-long international court battle.
The Korea Times cited sources "directly involved in the matter" in reporting that the companies are negotiating "working-level discussions" with Apple on a deal which could include the dismissal of all lawsuits between the two firms.
The report did not provide a timetable for when a deal between the two companies might be reached or whether any further payouts or terms would be issued.
Such a settlement could possibly be similar to the one Apple struck last week with Google over the latter's Motorola Mobility branch. In that case, the two companies agreed to drop their respective claims against one another and pay out their own legal costs.
One noteworthy point on the Google deal was that it did not include any mention of a licensing deal on the patents in contention, simply an end to legal hostilities.
Samsung and Motorola (since acquired by Google) have been the biggest targets in Apple's legal campaign against the Android mobile platform. Convinced that Android handsets and tablets rip off key components of iOS, Apple has embarked on a campaign founder Steve Jobs famously termed 'thermonuclear war' against rival vendors.
Apple and Samsung have long been at odds over their respective mobile platforms, with the Cupertino firm claiming that Samsung's Android products violate its patent holdings, while Samsung counter-claims that Apple has violated its intellectual property.
Among the key decisions in the years-long patent battle between the firms was a 2012 decision awarding the company and a verdict issued earlier this year for $120m in Apple's favor.
Word of the settlements will be particularly welcome by the handful of unfortunate judges who have tried in futility to get the sides to agree on a deal. ®
Sponsored: Minds Mastering Machines - Call for papers now open