Bolshy investor takes another bite of Apple, ups stake to $4.4 BEEELLLION
Why? Because Icahn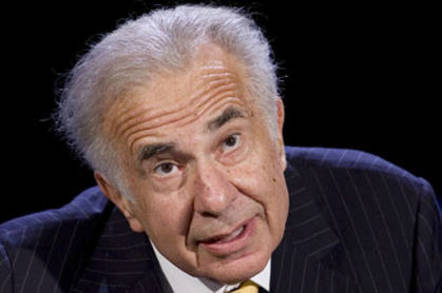 Carl Icahn has now slurped more than 7.5 million Apple shares, raising his stake in the fruity firm to a whopping $4.4bn.
According to a recent Securities and Exchange Commission filing, Carl the Conqueror bought 2.8 million shares worth almost $1.65bn during March. Apple stock is now worth $588.82.
Big Carl is referred to as an "activist investor", which basically means he's the sort of big mouth who creates headaches for management in the boardroom. He recently squared up to his co-investors, the California public workers' pension fund, which preferred a longer term outlook rather than a sudden cash infusion into its pension pot, and has only recently stopped banging on at Apple to sort out a $150bn share buyback – which again would allow short-term payouts for investors.
With a stake as big as 7.5 million shares, we think Carl needs to pin his allegiances to his chest. Perhaps it's time to get Apple-y with the spelling of your name... Mr iCahn? ®
Sponsored: Minds Mastering Machines - Call for papers now open