Fujitsu chief disses Amazon's 'threatening' enterprise attack
Lack of cost control is Amazon's secret weapon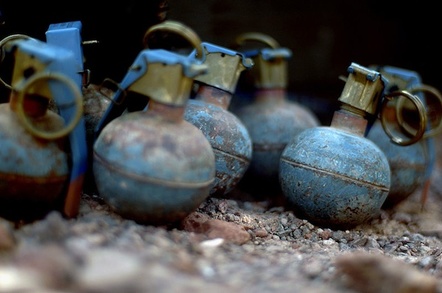 Amazon is a threat to enterprise tech firms like Fujitsu not because of its tech nous but because of its willingness to operate at zero cost to expand its business, the Japanese giant's president has told The Reg.
Masami Yamamoto also said keeping a strong hardware business was essential to the "smartphone to mainframe" vendor's overall business strategy, even as it rebrands itself primarily as a software and services firm.
Amazon has been pushing into the enterprise space with its EC2, S3 and other cloud services, targeting large customers looking to consolidate their data centres. By partnering with major consultancies and SIs, hiring consultants and large account consulting staff, and doling out certifications on its platforms, it is adding the bells and whistles of an enterprise IT vendor, without having to sell the tin.
Asked if Amazon, and other cloud players without traditional infrastructure businesses to support, were a threat to Fujitsu, Yamamoto chose to focus specifically on the Seattle-based sometime bookseller, but not on its technology nous.
"Their company policy is a threat," he told us at a meeting of the giant in Tokyo.
Traditional IT firms felt obliged to keep their shareholders happy by at least attempting to deliver a profit margin in the region of 10 per cent, he said, and looked to keep their costs under control to achieve this.
Amazon, by contrast, was looking to expand, he said, "even at zero percentage profit" and "at the price of taking these costs".
Fujitsu's response could not simply be to "play the cost game". Rather, it sought to better understand its own customers and leverage that relationship, he said. They needed to be "assured" he said, that Fujitsu was a secure and reliable partner.
While IBM has offloaded much of its hardware portfolio, and HP has flirted with dumping its PC business, Yamamoto declared that hardware was essential, despite Fujitsu's reinvention as a software and services firm. "The base platform to realise all of this is the ICT technology," Yamamoto declared.
This includes PCs, as well as its mainframe, server and other infrastructure offerings. PCs and other client devices were important as an interface with the customer in branding terms as well as literally, Yamamoto said.
He argued that the client PC market was not shrinking, as a tablet was essentially a PC. "In 10 years' time, the tablet will be replaced," he said. However, he was not prepared to speculate on what it would be replaced with. ®
Sponsored: Minds Mastering Machines - Call for papers now open