Windows Phone Live: An enterprise story
Tune into conference broadcast on June 4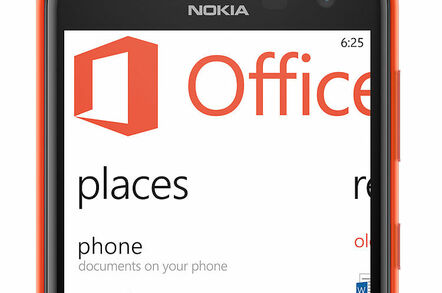 Promo "A cloud for everyone, on every device", Microsoft chief Satya Nadella proclaimed recently, in a variation of the company's new "mobile first, cloud first" mantra.
In a nutshell this call to action explains why Microsoft bought Nokia's devices and services division, but will its enterprise customers bite?
Microsoft has, in Azure, a very good cloud story to tell – but what about mobile devices? One way to find out is to join Microsoft on June 4, 10am London time, for a virtual summit majoring on the firm's enterprise mobility and cloud strategy.
Speakers of this two-hour summit include IDC's John Delaney, who will present findings from the analyst firm's Mobility Maturity Optimisation research; and Chris Weber, Corporate Vice President Device Sales, who will talk you through Microsoft's enterprise mobility strategy in the wake of the recent Nokia acquisition.
Microsoft has also assembled a panel of UK enterprises, including BT, Ricoh and Cambridgeshire police to discuss their "transformation to mobile-first and how it's enabling them to innovate and drive competitive advantage in new and unforeseen ways".
You can check out the full agenda and register for this here.
The Register is a media partner of Microsoft and will report on proceedings from the conference floor. ®
Sponsored: Learn how to transform your data into a strategic asset for your business by using the cloud to accelerate innovation with NetApp