'Play nice and share': OECD to spectrum owners
A shot at solving the capacity crunch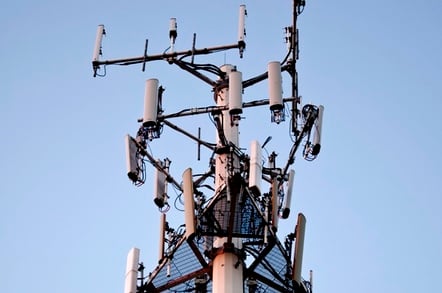 It's a given that the world is short of radio spectrum: now, the Organisation for Economic Co-operation and Development (OECD) is calling on new models of spectrum management involving license-holders sharing their spectrum for unlicensed applications, and "incentive auctions" designed to persuade licensees like broadcasters into relinquishing some of their holdings.
The proposals, set forth in this 49-page OECD publication, are based on the body's belief that unlicensed applications like WiFi have delivered "billions" of value to consumers.
However, the more devices there are – and the more densely they're packed, since in countries like Australia there are already more wireless devices than people – the available unlicensed spectrum has become crowded (so has licensed spectrum, as NBN Co found to its cost).
Already, people like Wilocity (the Qualcomm acquisition target) are pitching the 60 GHz WiGig spec not just as a handy short-range peripheral connection, but as the answer to crowding in WiFi's 2.4 and 5 GHz bands.
Hence, the paper proposes, mechanisms like Authorised Shared Access (ASA) and Licensed Shared Access (LSA) should be investigated on an international level.
Such proposals rest on the emergence of technologies like software-defined radio and cognitive radio, along with geolocation databases that allow a wireless device to identify quiet channels in its immediate environment, and if necessary, vacate a channel if necessary, and generally display good radio etiquette.
ASA is a scheme put up by Qualcomm and Nokia, under which an existing licensee would agree to share spectrum with a limited number of new licensees. LSA is a similar scheme proposed by the EC.
Possible frequency bands in which sharing would be allowed include:
1.675 – 1.710 GHz in the US, currently used for meteorological applications;
1.755 – 1.780 GHz in the US, where it would be shared with a variety of US government applications;
2.3 – 2.4 GHz in Europe, sharing with defence, radiolocation and broadcasting support applications;
3.550 – 3.650 GHz in the US, sharing with radiolocation and aeronautical users; and
3.4 – 3.8 GHz worldwide, the 3GPP E-UTRA (evolved universal terrestrial radio access) bands.
The report also notes that relaxed spectrum rules could also encourage the use of femtocells. At the moment, femtocell deployment is limited to boxes supplied by spectrum owners, but the experience from countries like Japan and The Netherlands is that competitive supply of femtocells hasn't brought cellular networks down in screaming ruin. ®
Sponsored: Minds Mastering Machines - Call for papers now open