FCC eases rules for big telcos ahead of spectrum auction
Commission will loosen 'one-third' restrictions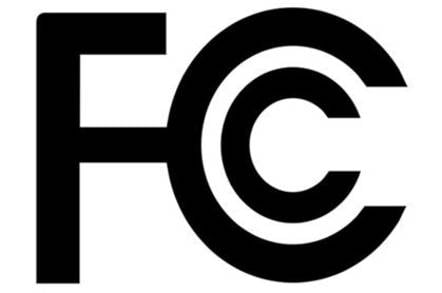 The US Federal Communications Commission is being praised by large telcos following the introduction of new rules for the upcoming wireless spectrum auctions.
The Commission said on Thursday that it was planning to implement a set of rules that will limit the amount of space large carriers can purchase in various markets next year when a new swath of broadcast spectrum space from vacant television spectrum.
According to the FCC rules, carriers who have more than one-third of the spectrum space in a given market will be restricted to "unreserved" space, while a "reserved" portion of the spectrum, up to 30MHz, will be set aside for smaller carriers.
Under the rules, passed by way of a 3-2 party-line vote, the "reserved" portion of the spectrum will be made available if bidding surpasses a certain "trigger" level. Should the trigger not be hit, no limits will be placed on the purchase of spectrum space regardless of holdings. Regional carriers will not be subject to the limits.
"The approach we are voting on today marks a critical turning point in our work towards the Incentive Auction," FCC chairman Tom Wheeler said.
"I am confident that the wireless industry, including providers of all sizes, will rally around this rules package and make clear that they want to participate aggressively in this auction."
The Commission said that the rules had been tailored to allow small carriers a chance to get additional spectrum space without the worry that one or two large national providers will be able to snap up all the spectrum at auction.
At the same time, the implementation of the trigger and the smaller-than-anticipated share of spectrum allocated for "reserve" status was met with glee approval from large carriers such as Verizon and AT&T, which had complained to the FCC that strict limits on spectrum share would keep them from getting needed space in many markets.
"While many important issues remain to be resolved, we believe that the spectrum aggregation and auction rules adopted today represent a significant step forward and will demonstrate to broadcasters that the incentive auction can and will attract significant carrier interest and demand," AT&T senior executive vice president of external and legislative affairs Jim Cicconi said in a statement.
"And while we have long opposed auction restrictions and set asides, the compromise framework will give AT&T a fair shot to participate at auction for a meaningful 600 MHz footprint. For these reasons, we support the auction framework."
The FCC plans to conduct the auction next year. ®
Sponsored: Minds Mastering Machines - Call for papers now open