VMware poaches Citrix man to further end user computing ambitions
Virtzilla has some catching up to do after Citrix cloudifies XenApp and XenDesktop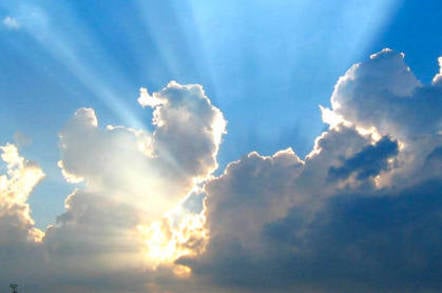 VMware's ongoing attempt to grow an end-user computing business went up a level yesterday, as the company announced the poaching of Citrix's veep for the Indian sub-continent Sanjay Deshmukh.
Deshmukh will become Virtzilla's head of end user computing for the Asia Pacific and Japan, an important post given more than half of humanity comes under his remit.
That VMware saw the need to acquire Deshmukh's services speaks highly of his end user computing experience. It also shows that Virtzilla needs to catch up to Citrix, not least because the latter company has recently revealed a raft of significant enhancements to its end user computing portfolio.
Back in March, XenApp and XenDesktop received upgrades to version 7.5. Both products still come in three editions, but a single installation makes all features and usage levels available upon application of the correct licence key, a nice scalability enhancer.
At its Synergy conference last week the company took things a step further by creating the "Workspaces Suite", a single SKU bundling several of its products.
"Customers come to us and say 'we have a mobility project'," explained Joe Vaccaro, director of Citrix's cloud services group. Before the advent of the suite, customers would have had to put together a list of all the Citrix products they need. Workspaces means Citrix now sells (please forgive the word), "solutions" at $US450 a head.
The suite also includes the new "Citrix ShareFile", an enterprise sync 'n' share tool.
Another Synergy announcement was "Citrix Workspace Services", a SaaS tool allowing to manage and control their existing Citrix rig through a cloudified portal, or to fire up SaaS versions of the company's products in all the big public clouds.
Other newbies include enhancements to the "Worx" (please forgive the spelling) applications sold under the Xen Mobile umbrella. WorxsMail and WorksWeb, respectively an email client and browser for mobile devices that tunnel over a VPN to corporate systems, now work in harmony so that links in email are automatically run through an organisation's security kit before being opened on a smartmobe or fondleslab operating outside the firewall.
The company also promised WorxNote (enterprise EverNote), WorxDesktop (remote desktop for the iPad) and WorxEdit (an iOS document editor).
The company's NetScaler has also been given a tweak to make it behave when handling data traversing mobile networks.
On the desktop, VMware's View matches so many of Xen Desktop's features that consultant Gunnar Berger recently said "cost and comfort level", not features, are the best differentiator between the two. In the mobile space, Citrix can point to mature mobile device management in XenMobile,. VMware may have a broader product in AirWatch, but it is yet to integrate it with the rest of Horizon.
And of course Citrix has a long head-start on VMware in the beaming-apps-from-one-platform-to-another caper. No wonder VMware needs to hire some senior Citrix bods to help it build another business to stand alongside its dominance of virtualised servers. ®
Sponsored: Minds Mastering Machines - Call for papers now open