550 reasons to buy this book for your beloved: COCKROACHES of Oz
224 days 'til Xmas and we've saved you a trip to the offy. Thank us!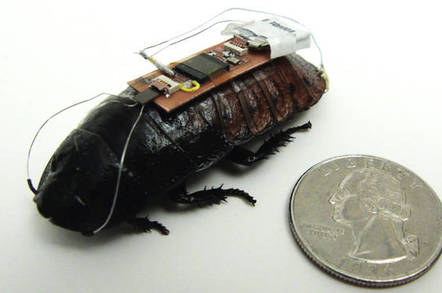 With Father's Day on the way any month now and just 224 days until Christmas, The Reg thinks you deserve a little personal shopping assistance.
The idea of offering such help came to mind after the publication of A Guide to the Cockroaches of Australia, an AU$49.95 tome that immortalises "most of the 550 described species found in Australia".
You'll also get glossy photos of them, too. The cover, for example, bears an image of Ellipsidion sp, said to possess a "creamy undercoat"... and a, er, "big black spot".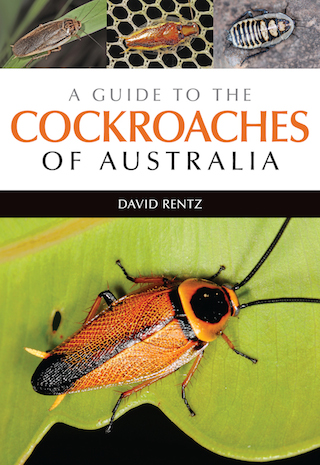 A Guide to the Cockroaches of Australia by David Rentz
The publisher, Australia's government research outfit the CSIRO, says book also offers the following:
High quality photographs of most commonly encountered species
Illustrated keys allow users to make a reasonable identification of known species or direct them to the relevant literature to do so
Provides a guide to collection, preservation and storage of cockroach specimens for future study
Outlines techniques of wing preservation and genitalic dissection, so critically important in reliable cockroach identification
With a feature list like that, there's obviously no point even considering an iThing or other modern gewgaw as a gift. Even booze is likely to fall short once the special person in your life learns that you've just put 550 cockroaches on the coffee table.
That the book weighs in at 382 pages means it can probably also squash a cockroach pretty handily – making now the perfect occasion to lay in a copy or three.
Author David Rentz, for what it is worth, won an Ig Nobel Prize in 1983 for a paper he co-authored titled Beetles on the Bottle: Male Buprestids Mistake Stubbies for Females (Coleoptera). "Stubbies", for the uninitiated, is a term used to describe Australian beer bottles. ®